Sailing News
All the latest news from the world of sailing and stories from experienced sailors.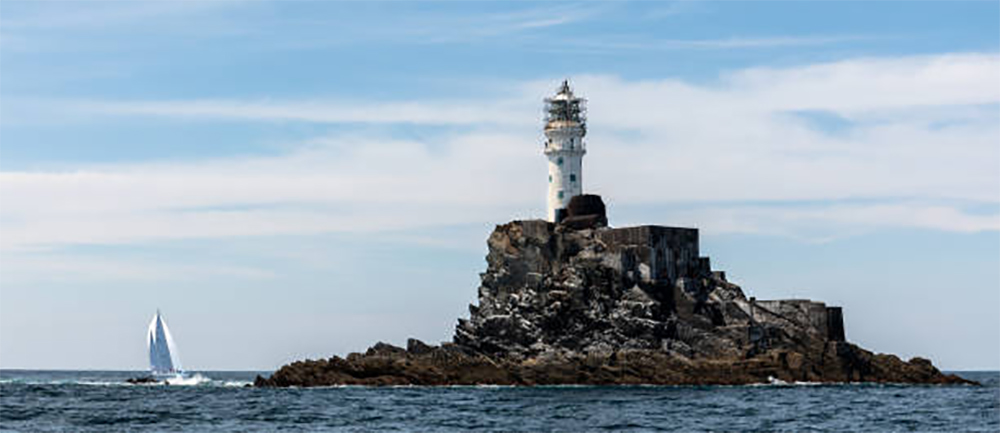 Challenger 3 finish off their 5 days of Fastnet Training. Challenger 3 has arrived in GWQ and is alongside ahead of Challenger 1. An extremely enjoyable and instructive training sail. We didn't get to fly the kite again as I deemed the wind a bit strong (18 knots under Polled out Headsail) and I am… Read more

Rolex Fastnet 2023 – let the fun begin! We are entering 3 yachts into the Rolex Fastnet 2023, the 50th edition of this iconic race.  A Laurent Giles 44, and Farr 40 and a Challenger 72. The 2023 Fastnet Crew for the Challenger 72, Challenger 3, joined the boat on Saturday for  5 days of… Read more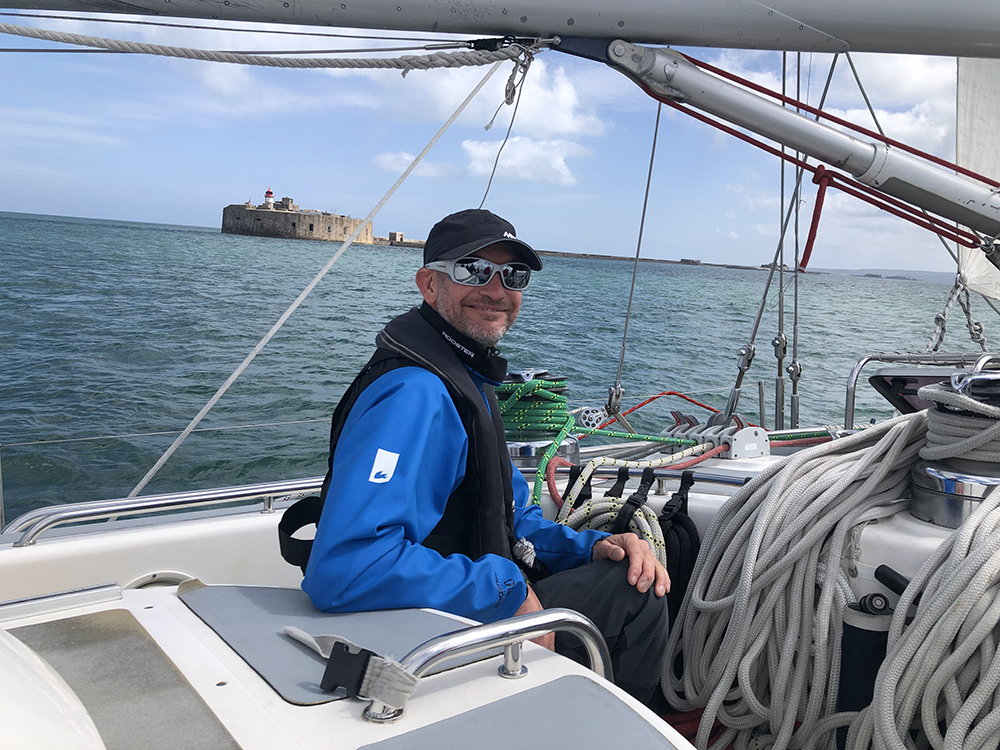 The finish was in sight, excitement and energy rose within all of us, we were here, we had made it, we were all awesome, I felt quite emotional, so happy and proud of all of us. We sailed on between the two magnificent Napoleonic forts perched high either side of Cherbourg harbour entrance, our finish line between a red tower perched on the port fort and a black flag set high on the starboard fort.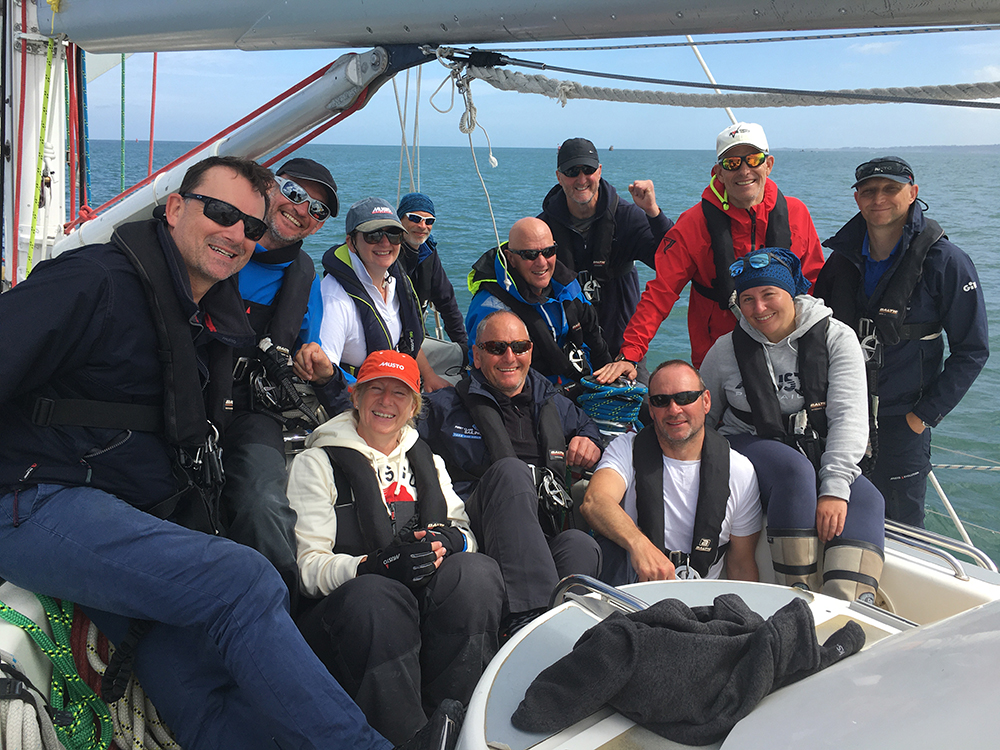 Challenger 1  – Daily Diary It was 7pm and back on watch. The current crew had enjoyed a lovely afternoon bathed in sunshine, oilies had come off, even Ray put his shorts on, suncream, sun hats and sunglasses were the order of the day and everyone was happy. We swapped watches with Bex one of… Read more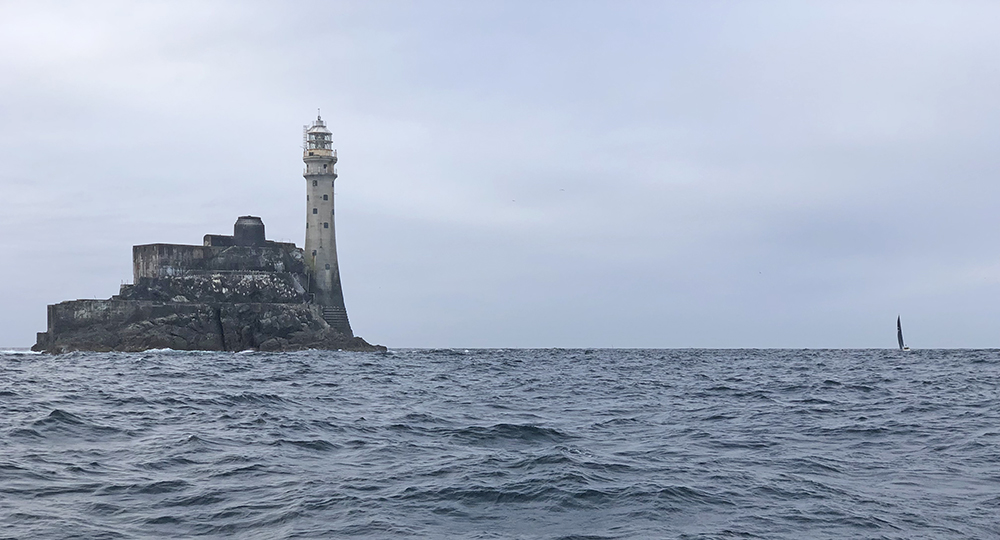 The Fastnet rock is just awe inspiringly brilliant, emotive as it was the last rock of their homeland that thousands of Irish emigrants saw on their journey to America, but we loved its granite drama, it felt quite touching that we were finally here right beside her, heard so much about her and here she was, our goal all along, we took so many pictures. It was just terrific.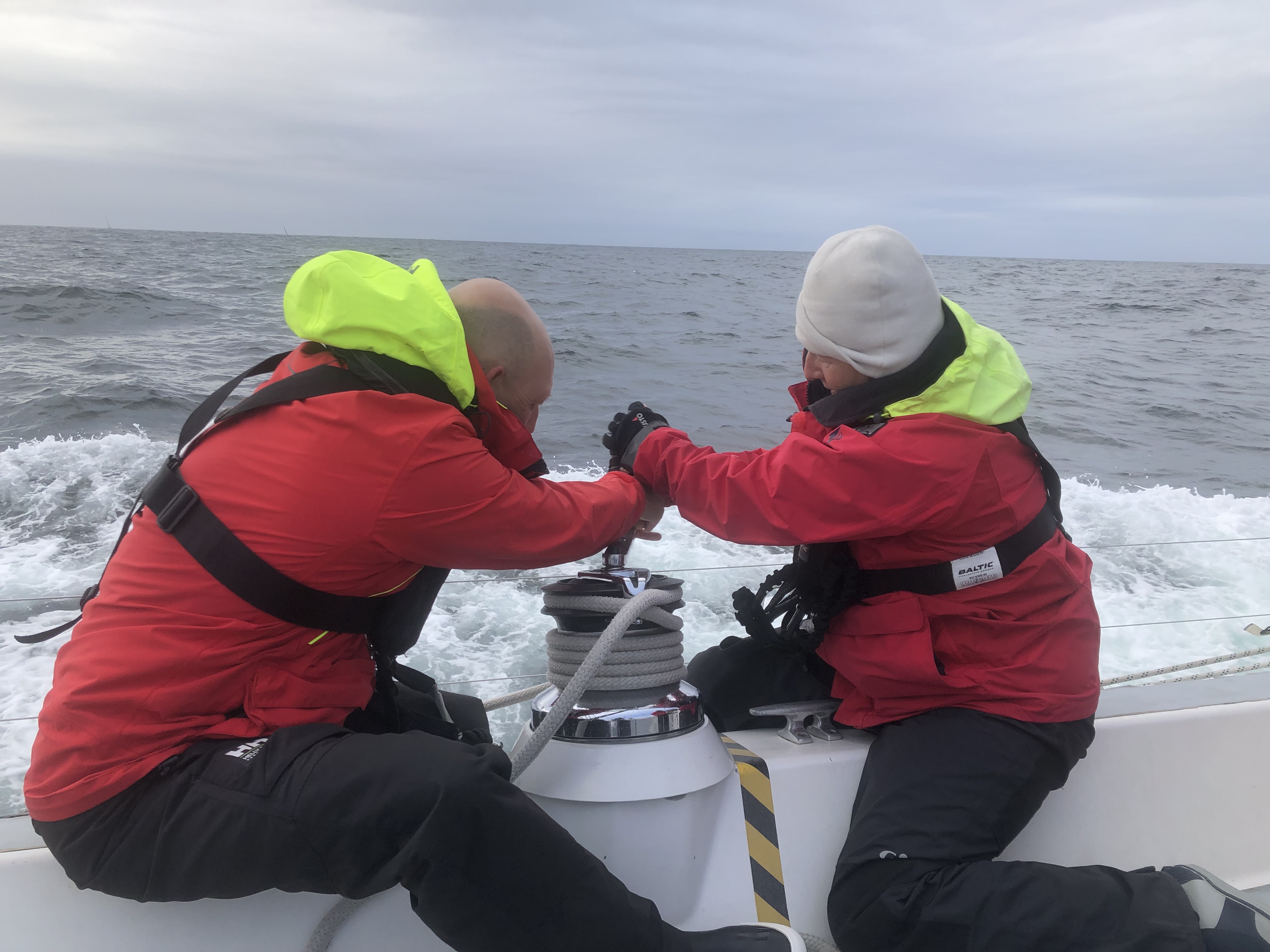 Heading out away from the Scilly isles the vast expanse of the Celtic sea lay ahead of us with its Atlantic swell of rolling waves, it felt different, a vast sea, no longer near land, we headed west.
After the storm = the calm. The sun came out and warmed our damp oillies and our weary bodies from the onslaught of the previous 24 hours, the wind abated to a steady force 3-4 at times with occasional white tips of the waves of a force 5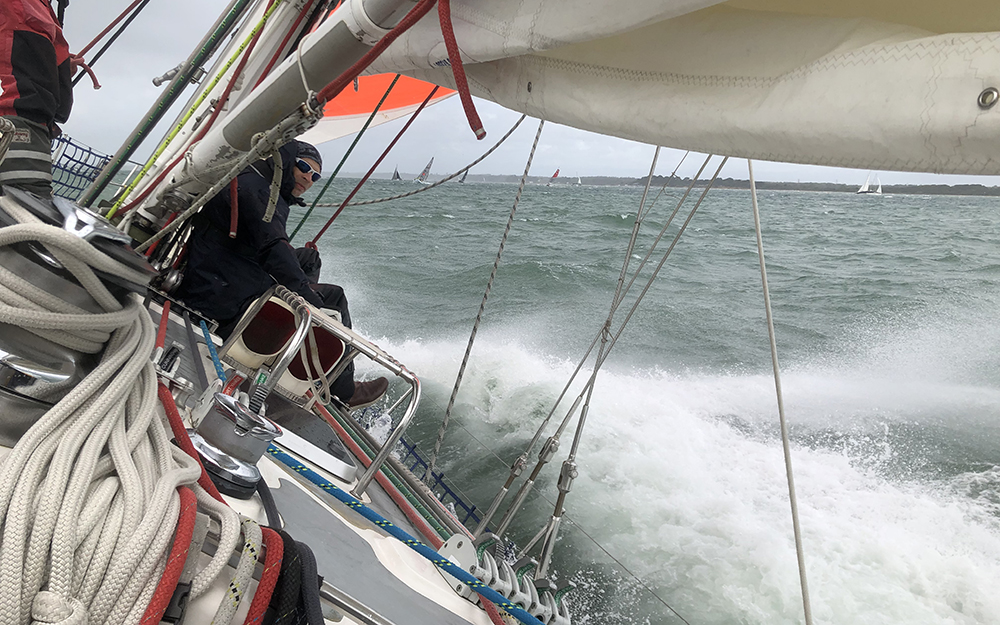 WOW! 30 yachts retired, many de-masted, 35 to 40 knot winds, 2-3 metre waves and that's just the start!! Welcome to Fastnet 2021 and Challenger 1 crew's big adventure finally starts.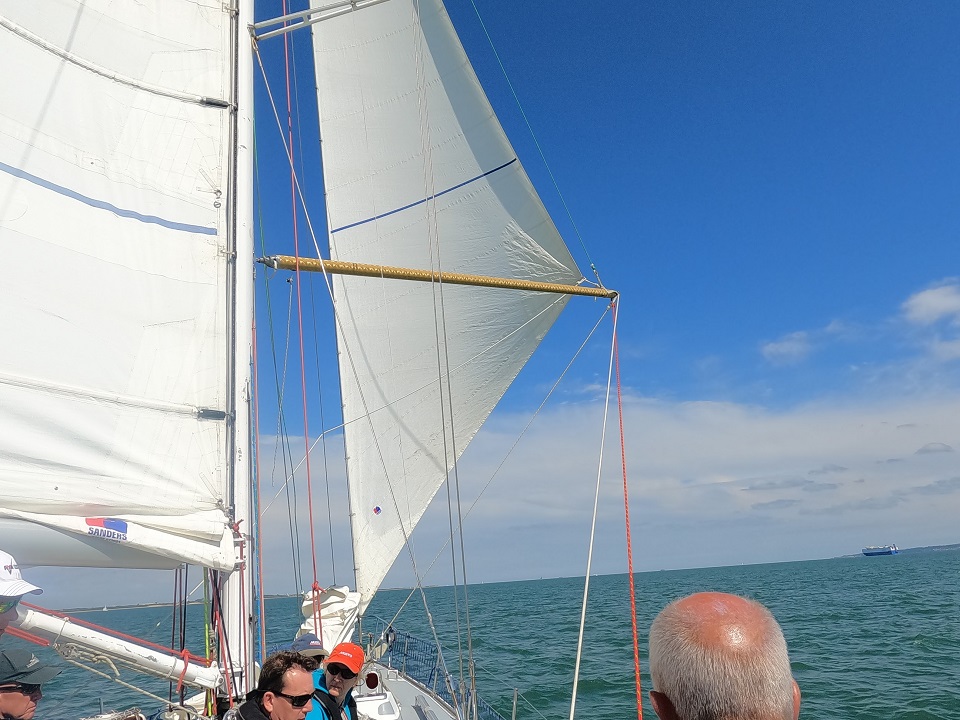 Here is the latest instalment from team Challenger 1 on the Rolex Fastnet Campaign.  Last weekend they took part on the De Guingand Bowl Race.  The De Guingand Bowl Race is a RORC race around some marks in the Channel. So, the gang were back together again with a warm welcome to our new crew… Read more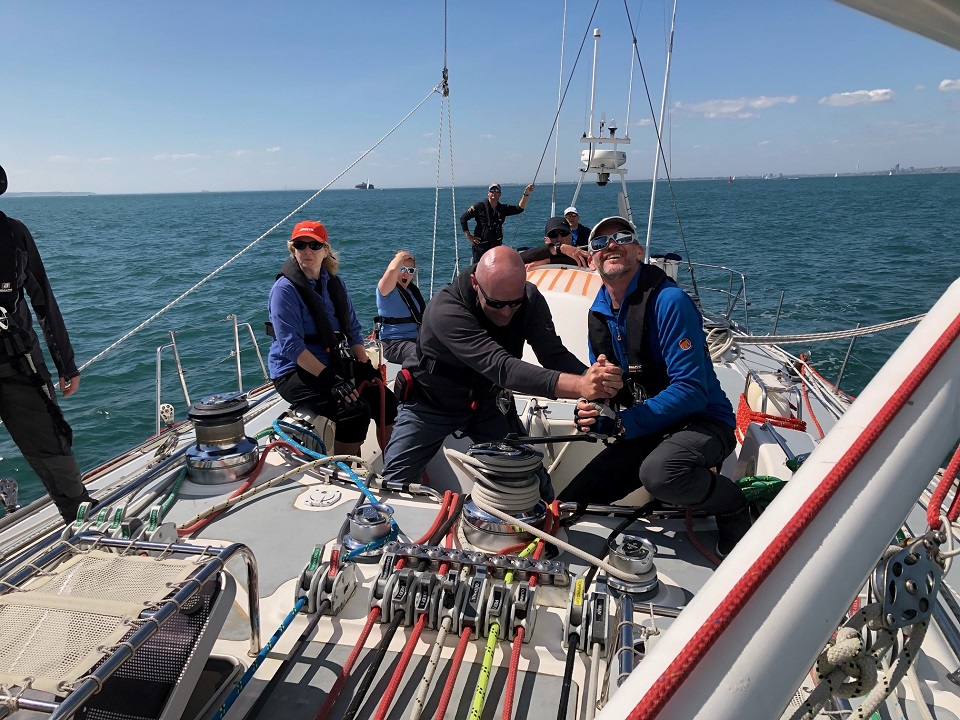 Last weekend saw the first on the water training weekend for the crew of Challenger 1 for this years Roloex Fastnet 2021 Race. With the crew split up at night over 3 different boats to allow social distancing here is an account of how it all went. Day 1 – What a glorious start to… Read more