Can You Hear Us Calling On The Hydrophone? (video)
1,686 views |
July 8th, 2019
Hydrophones are underwater microphones used to listen and record sounds generated beneath the sea, such as orca calls. Santosa is equipped with one and managed to use it in an extraordinary close encounter with a pod of orcas as our skipper describes below: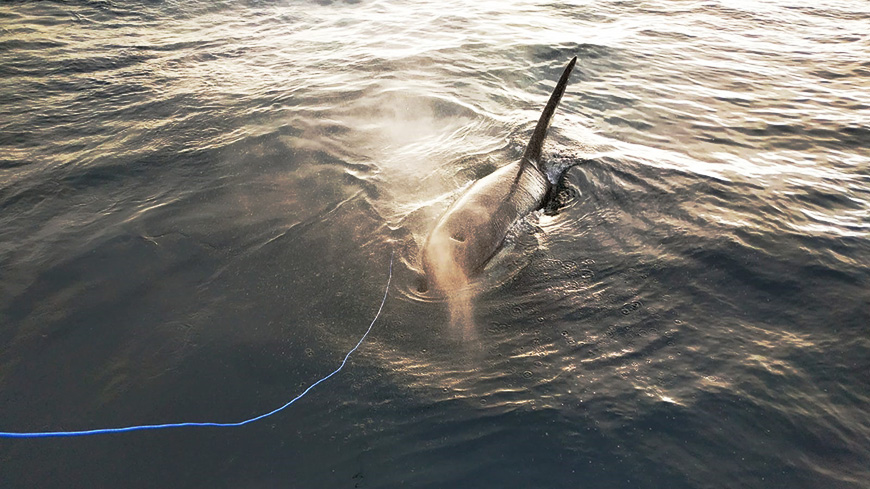 Chance Encounter
Having a late refuel and taking in supplies in Bodo the decision was made to head across to Reine. Midway at approx 20:00 hrs we spotted what we thought was a pod of Dolphins, however we
realised we had encountered Orcas through looking at the tall Dorsal fins.
We dropped our speed and gradually headed towards them with a view to following them alongside, we held our course and speed and gradually gained on them to the point of identifying two calves. Keeping our distance we followed the pod for a while and caught the distinct smell of their breath. Suddenly they all disappeared, we stopped the yacht but they did not reappear.
We resumed course and within 15 minutes the Orcas reappeared, we repeated the same tactic, but this time readied the Hydrophone.
Hydrophone Drop!
Again as we approached the Orcas disappeared and so we stopped and turned off the engine. The Hydrophone was lowered and immediately we could hear the Orcas through the yachts paired external speakers.
Soon after, we noticed a large Orca approaching from the stern which then dived and circled. It came up and started to nose the Hydrophone and made distinct calls.
Concern at this stage was the Hydrophone might become dinner, so gradually we reeled it back however the Orca followed it. The Orca, having finished investigating, then turned and vanished.
We all sat completely stunned by this encounter – a memory that will not be forgotten.
It's a mystery as to why the Orca would have been interested in the Hydrophone! Was the recorded sound transmitted through the hull of the yacht?
Join the final trip up in the Arctic Circle on Santosa 26 July – 5 August
Just 1 cabin left. It could be a holiday of a lifetime sailing with Santosa. It is perfect for couples who want to sail but also enjoy creature comforts in an adventurous location.
You sail as Guest Crew and have a double cabin with ensuite. Full details are here, visit this page for the Lofoten Islands holidays.  There are also some 2020 dates.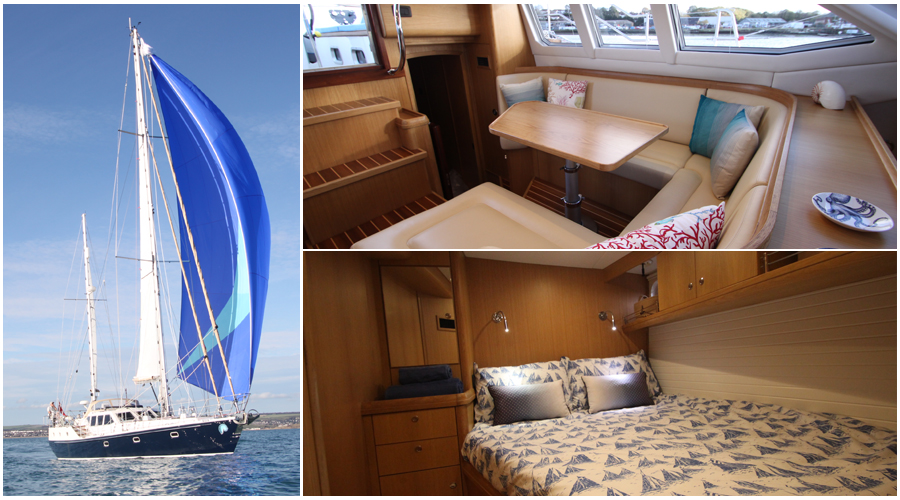 Posted by: First Class Sailing