The ARC Rally 2021
1,594 views |
March 19th, 2021
The ARC Rally – Atlantic Rally for Cruisers is on the horizon for November 2021.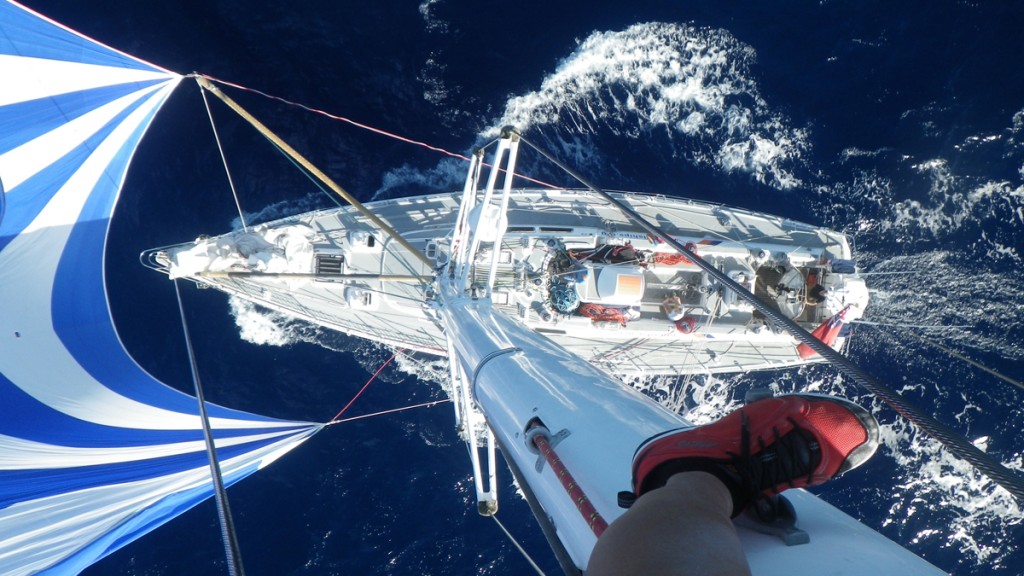 This is a friendly race for sailors seeking a Transatlantic challenge and participants come in a huge variety of vessels and experience from salty old seadog to TransAtlantic rookie. Over 200 boats from 20 countries and 1200 people all rise to the challenge and adventure of crossing an ocean on a sailboat. The ARC has been running successfully since 1986 and being both competitive and social in equal measures has become one for the bucket list of many a sailor.
The Journey
You get the thrill and adventure of crossing the Atlantic with the safety net of an experienced organisation. Boats are fitted with a satellite tracker to remotely monitor the boat which doubles both as a safety feature and also allowing friends and family to track your journey. The ARC is not just a great achievement but you willl be able to log 2700 sea miles! The journey takes around two weeks (the record being 8 days) so you'll have well and truly earned that cold beer on the arrival at Rodney Bay in St.Lucia. First Class Sailing will be entering their Corby 45, which has previously completed 10 Fastnet Campaigns and 4 ARCs. Book in now if you want to join our crew.
Check out some of our previous ARC blog articles . Blog posts and pictures can be published during the event and are a great way to share your experience with those back home. Radio contact with other ARC rally boats keeps that sense of community and camaraderie.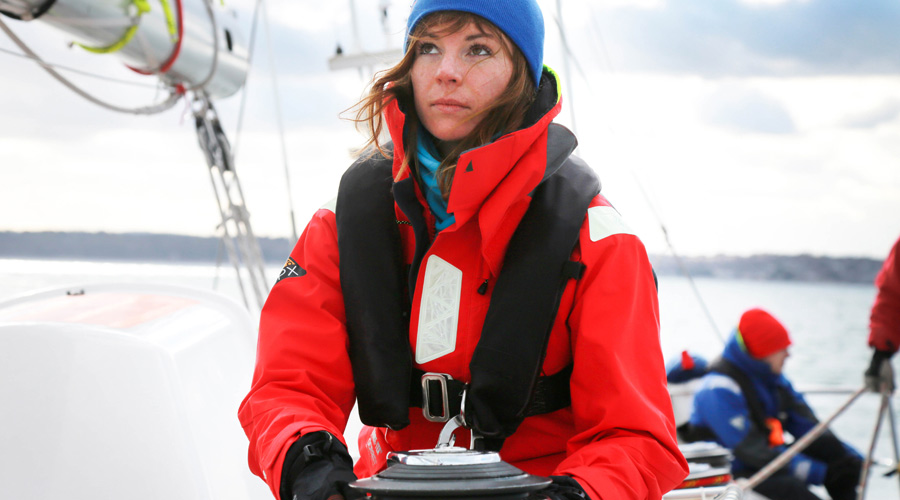 "Fin whales, squalls, rainbows, flying fish, falling out of bunks, amazing sunrises, banter etc" Jason, 2019 First Class Sailing ARC Rally.
"There's a very inclusive and collaborative atmosphere to the whole thing. Sailors from all walks of life were there, and most of them (us included) were experiencing the ARC for the first time. "
Ken Waylen, 2015 First Class Sailing ARC Rally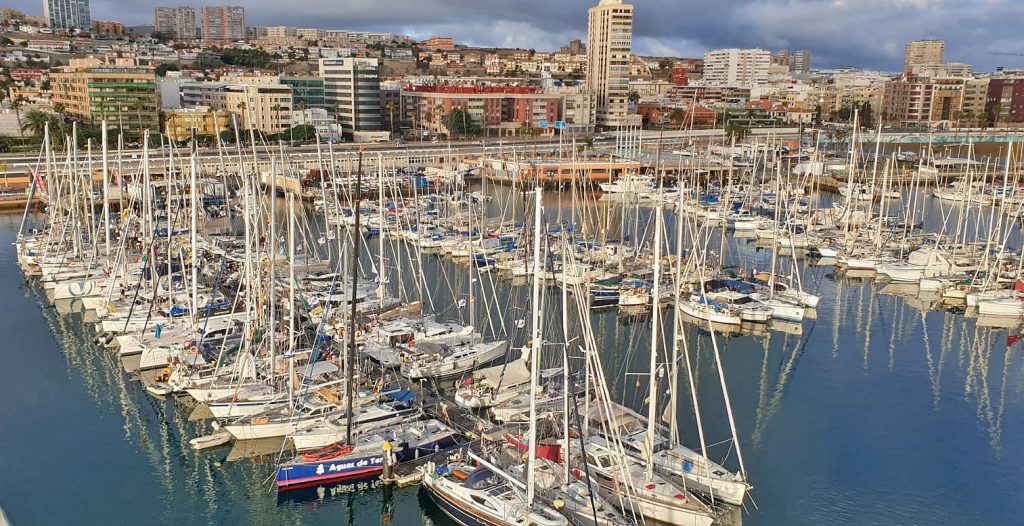 "Every team needs a leader and ours is Ricky. His calm demeanour has transmitted itself throughout the boat and we appreciate the way he teaches, rather than simply issuing orders. He has the confidence to allow us the privilege of helming this 50 tonne vessel in demanding conditions whilst appearing nonchalant, at least most of the time. " Gary, 2019 First Class Sailing ARC Rally.
First Class Sailing – Preparation
You don't need racing experience, but you need to be fit and able, with some sailing under your belt. Starting with a training weekend in September in Cowes you'll a chance to get familiar with the yacht, crew, and skipper. Arriving in Gran Canaria on the 18th November, 3 days before the big trip gives you further chance to ready yourself and the yacht, and of course for a spot of socialising.. The friendly 'yellow shirts' ARC events team can be found both in Las Palmas and Saint Lucia, able to help with local contacts, excursions, social activities, and emergencies.
All aspects, including cooking and cleaning, are shared by the whole crew.
You will book flights to Las Palmas from the UK. (You could use Skyscanner to see what other options are available) TIP : If you contact www.traveleads.co.uk/arc on 0113 242 2202 and ask to speak to Eric you may be able to get a substantially reduced (and we mean substantially reduced!) flight out from London. We recommend not booking a return flight from St.Lucia until you have a clearer idea of ETA. There is a satphone on board so you don't have to wait for dry land. Flights from St.Lucia fly to Heathrow.
As much fun for the experienced sailor as the rookie, a rally like ARC provides camaraderie and friendship, challenge, and natural beauty.
What are you waiting for? The price of the ARC is £4890 and includes the training weekend, fuel/gas, oilskins, berthing fees, and all food onboard whilst racing. £1000 deposit secures your place on board. Book now.
After we crossed the line, there was a great sense of pride. You think to yourself, 'Yes, we've done it!' Even if you've only been a small part of the crew, the fact is you've crossed the Atlantic under sail – it's a great achievement. And of course, there's plenty of partying on the quayside after the race! Ken Waylen
Posted by: First Class Sailing