SailGP Racing In The Solent
2,068 views |
July 26th, 2019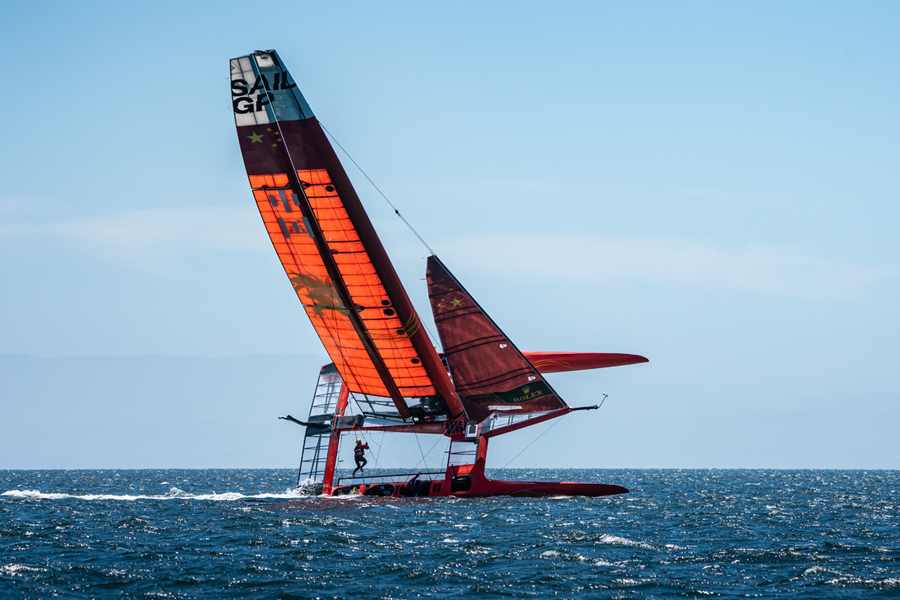 SailGP is coming to the Solent in August and it looks like we'll be seeing some epic racing on the south coast and maybe pass the 50-foot wingsailed catamarans in Southampton Water as they head to the technical area.
It's a new sport, established in 2018 and is an annual, global sports championship featuring bold, cutting-edge technology and awe-inspiring athleticism.
The fan-centric, inshore racing takes place in some of the most iconic harbors around the globe and culminates with a $1 million winner-takes-all match race.
Rival national teams from Australia, China, France, Great Britain, Japan and the United States battle it out in identical supercharged F50 catamarans, engineered for intense racing at electrifying speeds exceeding 50 knots (nearly 60 mph/100 kph). Visit SailGP.com for more information.
Southampton Hosts The SailGP Tech Area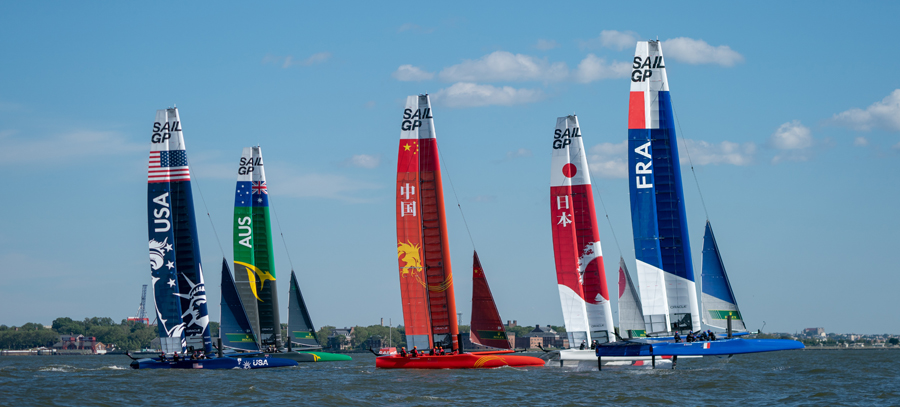 The Port of Southampton will host the Tech Area for the upcoming European debut of SailGP – a new, annual global sports championship featuring the world's fastest sail racing.
In addition to serving as an Official Supplier of the Cowes SailGP Tech Area, the port is also a tier two partner of Cowes SailGP.
Cowes SailGP will take place in the Solent on August 10 and 11, with all six national teams and the SailGP tech team utilizing the Port of Southampton as their home base.
The Cowes SailGP Tech Area will be located in the Eastern Docks at the UK's number one export port, and will host rival teams from Great Britain, Australia, China, France, Japan and the United States.
The six 50-foot wingsailed catamarans – known as F50s – will be stored and maintained at the Tech Area.
How Do The Teams Compete in SailGP?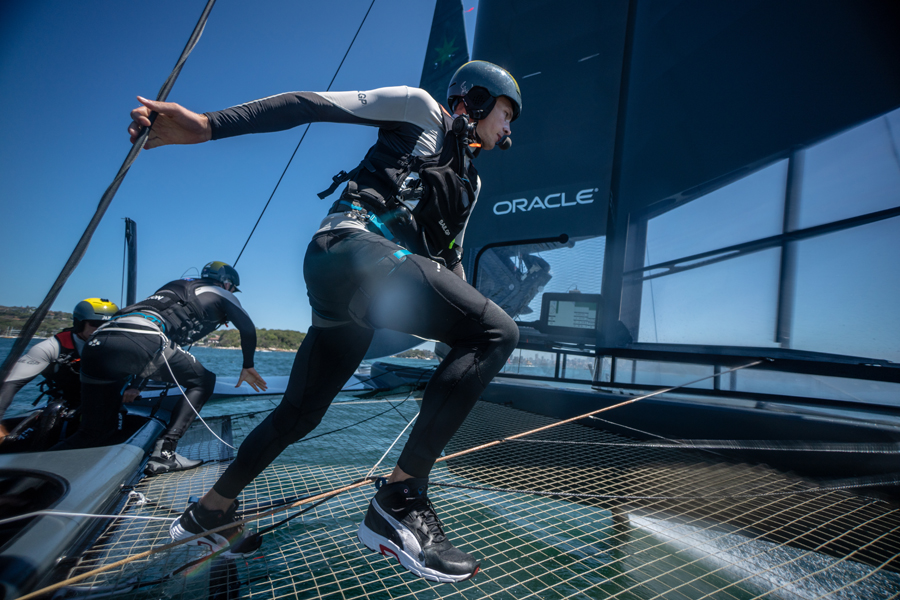 In its inaugural year, the global league comprises of five events. Fourth on the calendar, Cowes SailGP follows events in Sydney (February), San Francisco (May) and New York (June).
Cowes marks the first event in the UK for SailGP, with the grand prix serving as an Official Feature Event of the iconic Cowes Week. The first season will conclude with the Grand Final in Marseille, France, in September.
SailGP will utilize short-format, inshore stadium racing to maximize impact and excitement. Each grand prix will include two competition days featuring a total of five fleet races leading to a final match race between the two leaders.
Points will be accumulated in each race throughout the season, culminating with a final match race between the top two teams for the SailGP Championship, with a USD $1 million purse and trophy presented to the winning team.
How To Watch The Event in Cowes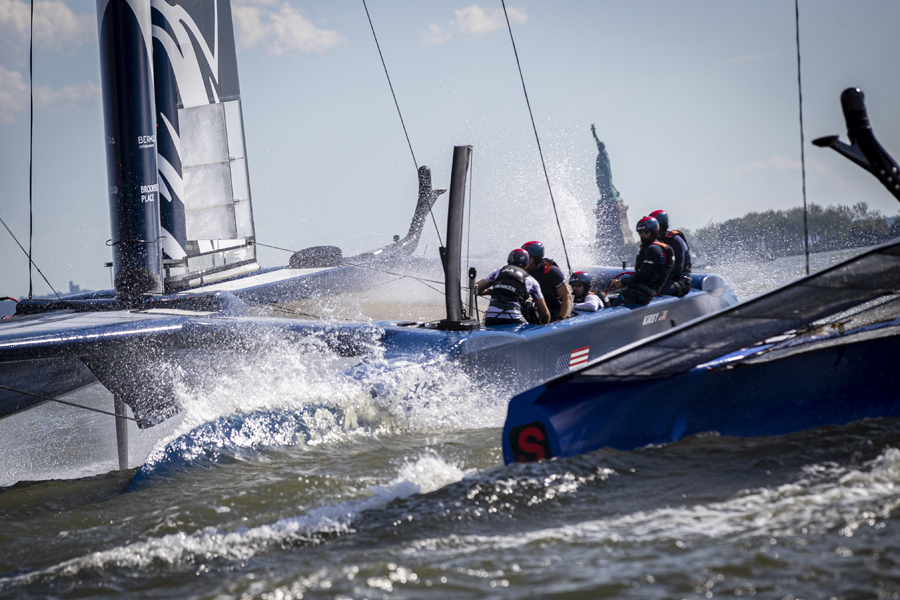 In August, fans are encouraged to head to Cowes to watch the racing from the free-to-access SailGP Race Village situated between Cowes Green and Egypt Point with big screens, live race commentary, stage shows and more.
Racing takes place from 3-4:30 p.m. each day, with activity beginning at 11:30 a.m. For those in search of the best views, day and weekend tickets are available in the grandstand and on-water.
In addition, boat owners can register to gain access to the inner perimeter, or boats may be chartered through one of the Official Charter Partners.
Tickets and more information are available at SailGP.com/Cowes.
Southampton's Role in SailGP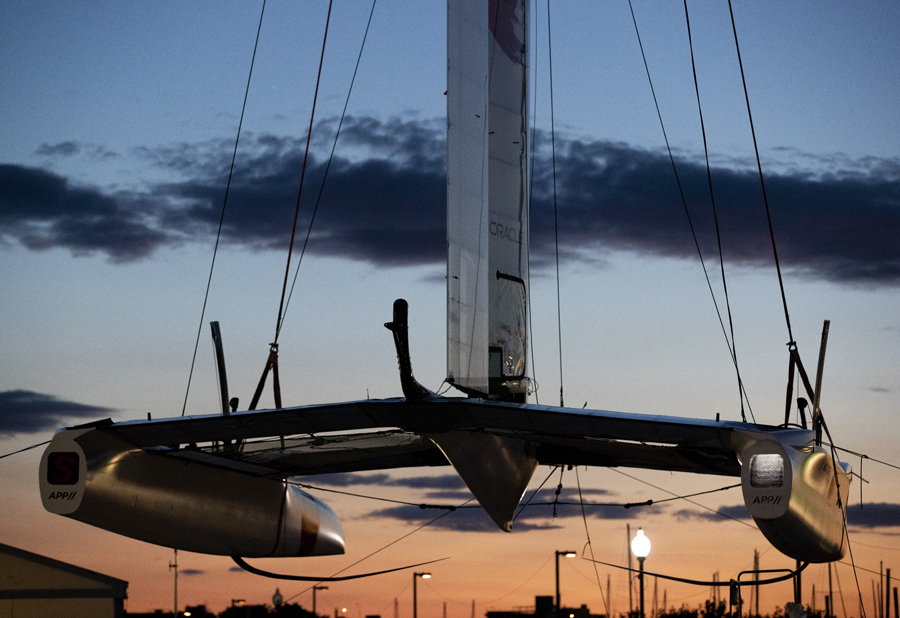 SailGP features some of the world's top athletes racing foiling F50 catamarans, which fly over the water and are capable of breaking sailing's elusive 50-knot speed barrier, translating to astonishing speeds in excess of 60 mph.
Leslie Ryan, UK Event Director, SailGP Cowes, said: "We are delighted that the Port of Southampton will host the Tech Area for Cowes SailGP. The set-up and infrastructure they have in place is second to none and will provide a great base for the SailGP teams and organisation in the weeks leading up to, and during the event itself."
Alastair Welch, Director at the Port of Southampton, said: "We are thrilled to be an Official Supplier and able to host the SailGP teams during this global sporting event held in the Solent. While the port mainly handles trade across automotive, containers and cruise activities, we're pleased to be able to expand our traditional trade offerings to support this exciting endeavour, which we are sure will be a great boost for the local area."
Racing With First Class Sailing
Who knows where your RYA courses with First Class Sailing will take you, it could be chartering yachts on the Mediterranean or it could be racing in a team. Will you one day end up competing in SailGP? If you'd like to try your hand a slower paced but equally thrilling sailing race, then FCS have three options for you.
The Rolex Fastnet – To compete in this once in a lifetime challenge you will need the ability to be versatile, dedicated, committed and a team player. You will also be enthusiastic about sailing and racing a yacht.
You will need to have done some sailing but not necessarily have racing experience. You'll also need to have a reasonable level of fitness as racing can be physically demanding. In return, completing this challenge will give you with a huge sense of achievement – and hopefully a great result!
Round the Island Race – Every year in June, over 16,000 sailors, from Olympic gold medallists and world champions to amateur crews and those trying their hand at racing for the first time, compete in this unique yacht race around the Isle of Wight.
The largest yacht race in the world, the Round the Island Race is a magnificent spectacle and one that you will never forget! You can be part of the action. No experience is necessary as full training will be given.
ARC Rally – The Atlantic Rally for Cruisers (ARC) was first conceived in 1986. It started out as a safe way to cross the Atlantic in the company of other yachts. Since then it has grown, turned into more of a race, become more and more competitive and attracted bigger and faster yachts. Now over 200 yachts take part in it each year.
If you have any questions just talk to your friendly crew in the office 0203 006 3717.
Posted by: First Class Sailing