Fishing In Norwegian Waters: "… is quicker than going to the supermarket!"
1,518 views |
September 9th, 2019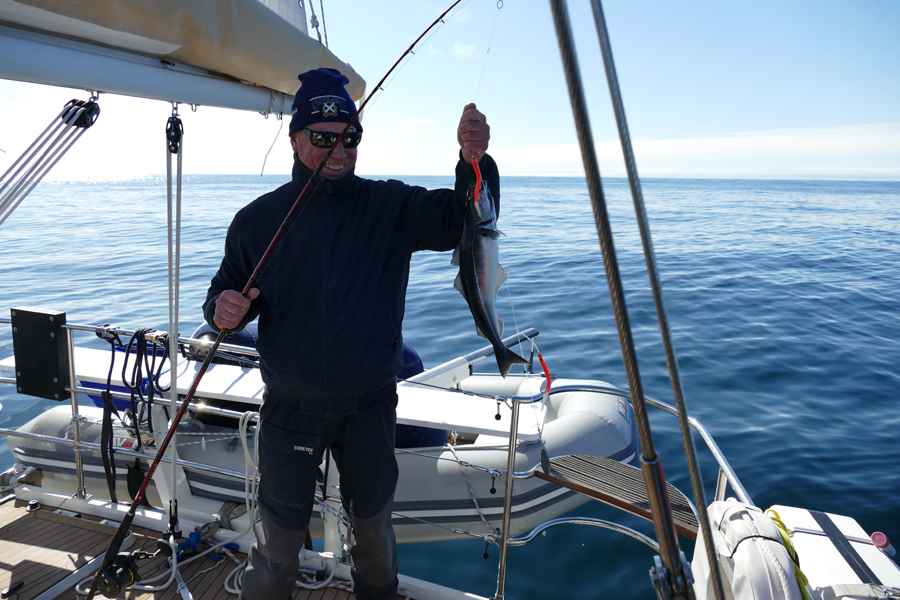 Fishing In Norwegian Waters: "… is quicker than going to the supermarket!"
Do most sailors fish? It would make sense! There have been quite a few of the guests fishing off the luxury yacht Santosa and here's a quick review of their success from skipper Steve and some photos of the ones that didn't get away.
Skipper's Fishing Report
Without doubt Cod was the most common catch then Haddock and just the one Pollock.
With the fish finder helping, the best locations tended to be in narrow channels near open water in 30-40metres.
Our largest silver lures on hand lines had highest success rate.
Best fishing quote by Matteo "this is quicker than going to the supermarket!"
Biggest cod fish caught by Karen (she screamed a lot when she saw the size of it!).'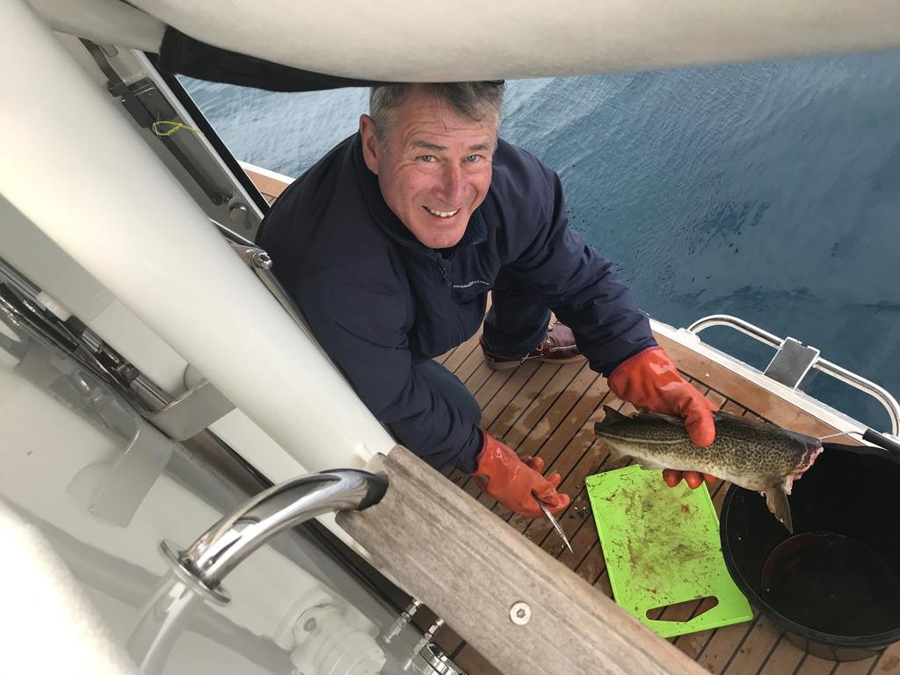 Steve with a haddock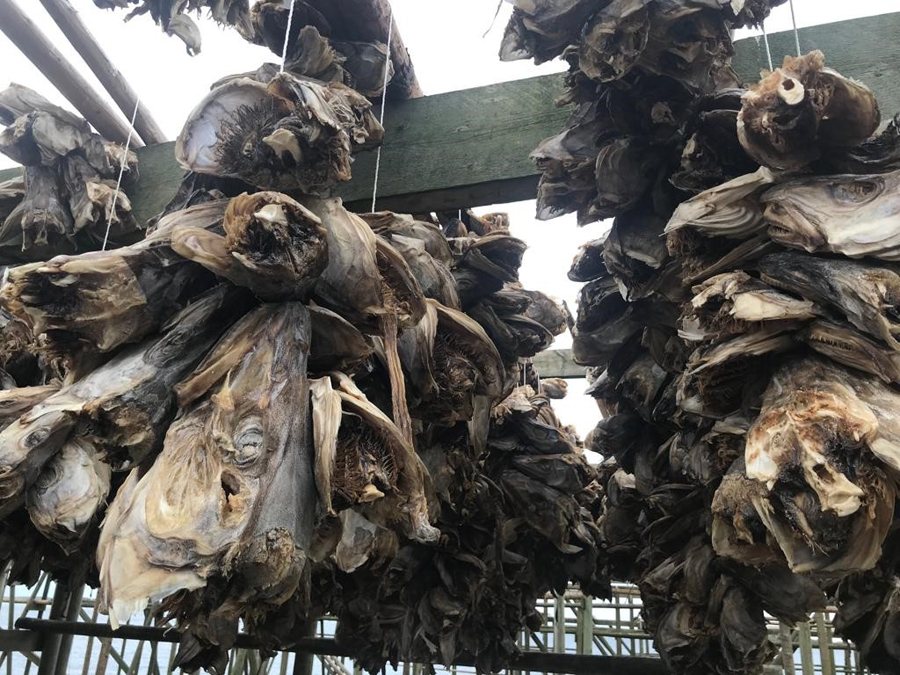 Drying fish Norwegian style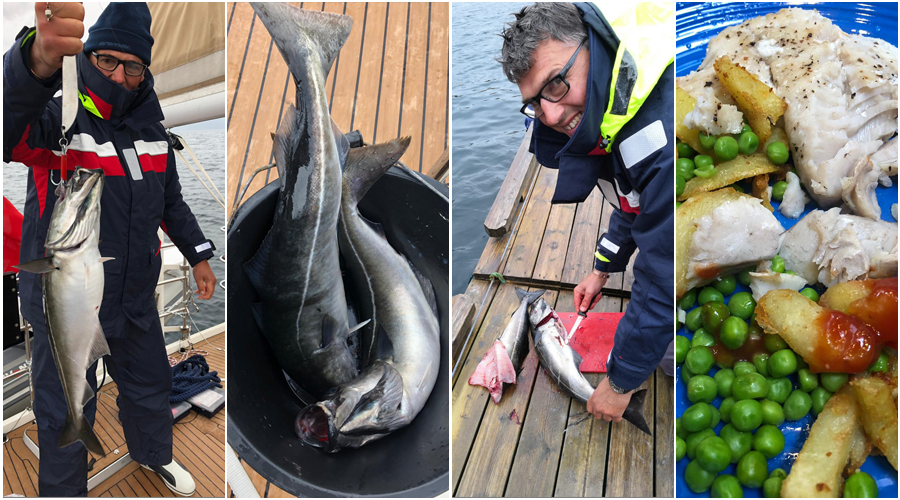 From sea to plate in a moment
On other days rods were reeled in and we dipped a microphone into the water and listened to the whales…
Join Santosa As Guest Crew For A Luxury Adventure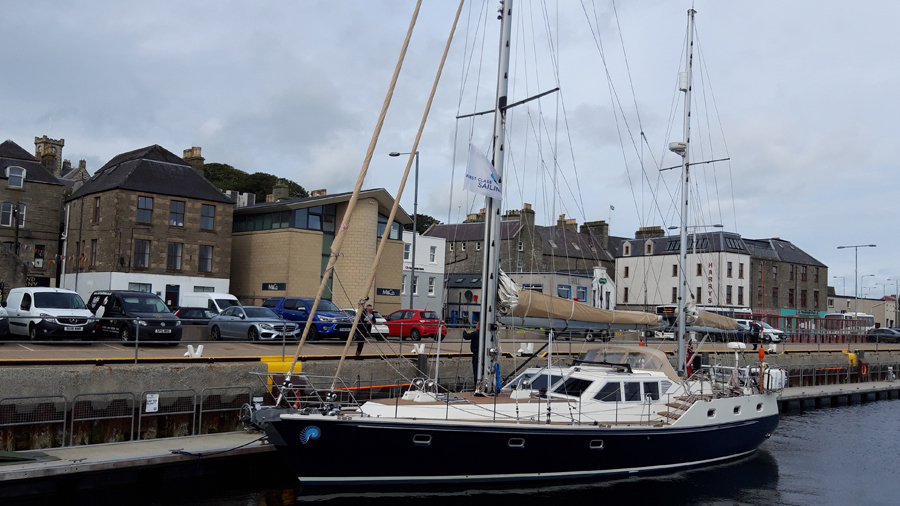 It could be a holiday of a lifetime sailing with Santosa. It is perfect for couples who want to sail but also enjoy creature comforts in an adventurous location. You'll sail as Guest Crew and have a double cabin with ensuite. Full details are here, visit this page for the Lofoten Islands holidays.
The adventure doesn't stop, read more Santosa stories here.
Posted by: First Class Sailing