First Class Sailing Rescue Historic Vessel
1,244 views |
September 16th, 2020
First Class Sailing has rescued a 1908 Gaff Rigger to add to its Training & Charter Fleet.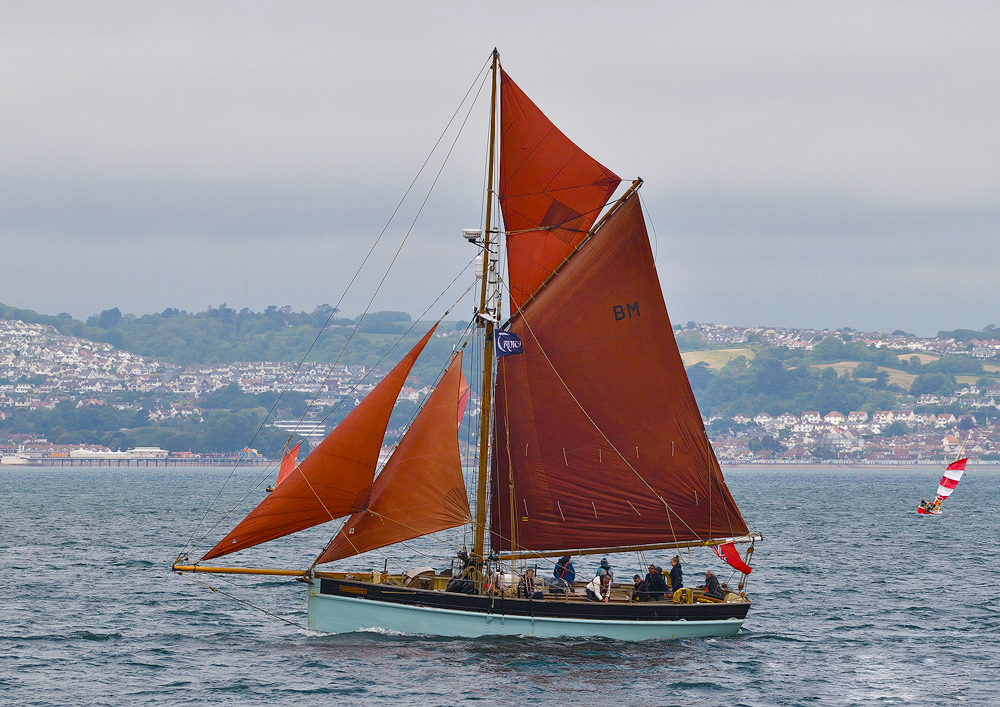 Photo by Chris Stark Photography
Golden Vanity
The boat was originally owned by a well-known marine artist who used to follow the Gaff Rigged Fishing fleets around the south-west coastline so he could paint them at work. More recently the boat was owned by The Trinity Sailing Foundation, a charity which has taken thousands of disadvantaged young people to sea for 20 years but was sadly forced to cease current operations and sell their boats.
Golden Vanity was built for all-weather with wide decks and sturdy bulwarks. She is cavernous down below and wonderful to sail. First Class Sailing are currently undertaking a refit and restoration having brought her along the coast to her new home in Southampton where she will live alongside their existing fleet of modern cruising yachts.

Training
As soon as she is ready First Class Sailing will be delivering RYA Training Courses onboard Golden Vanity where you will be able to achieve your Competent Crew, Day Skipper and Yachtmaster Coastal instruction in a very special kind of boat. FCS will supply a fully qualified RYA Instructor to teach how to sail this lovely old gaff rigger. DofE expeditions are also in the pipeline!
Skippered Charter & Sailing Holidays
Golden Vanity offers the chance to have some magical sailing holidays.  She is available to charter as a whole boat with an experienced and professional skipper who will get you all involved with sailing the boat.  That said there will be plenty of opportunities to relax, to read, to enjoy the wooden warmth of the boat, the knocking sounds of rope and blocks, and to watch the world go by in a boat that will look after her crew whatever the weather.

A spokesman for the Golden Vanity Trust who restored the boat in the 1980's said "We are very pleased with this outcome as it means she will continue to be cared for by the excellent First Class Sailing School and will continue her work as a sail training vessel. Whilst we are sad to see her go, we are happy that this grand old lady is being granted an extension to her long working life."
For information and updates please follow the First Class Sailing Facebook Page and look out for the dedicated Golden Vanity Website – coming soon !
Posted by: First Class Sailing