Arctic Sailing On Luxury Yacht Santosa With Mother Nature Putting On A Show
285 views |
June 14th, 2019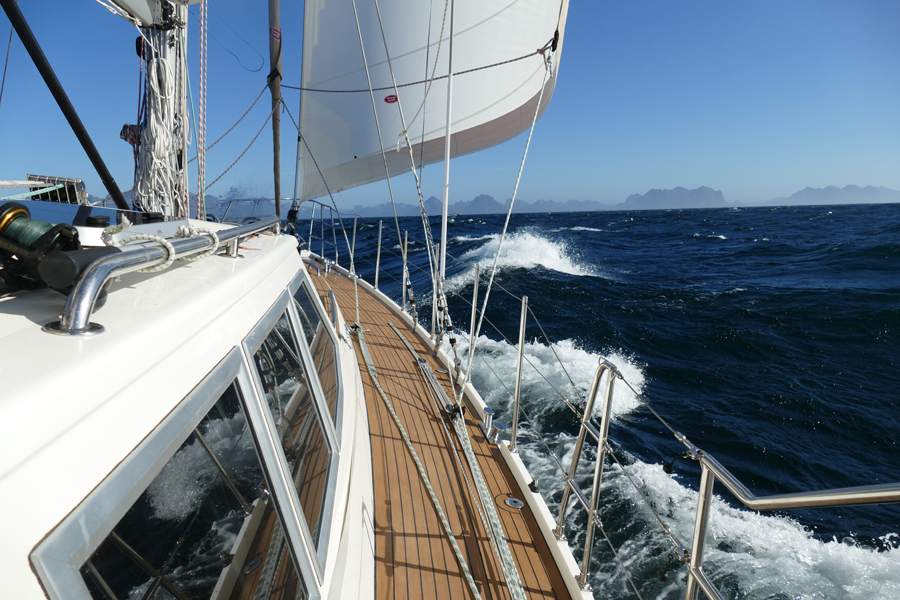 The Santosa Nordic sailing experience came into its own this week with the Guest Crew sighting a whale and reports of some excellent sailing against a beautiful backdrop with Mother Nature playing her part every minute of the day. 
Day 5 Andoya to Fiskevaeret Skipnes
Had a cracking down wind sail today down the NW side of Andoy to the Vesterlalen island of Lynghaugen.
Under mizzen and headsail we bolled along in 20-25 knots, blazing sunshine and quite a rough sea that Santosa handled beautifully.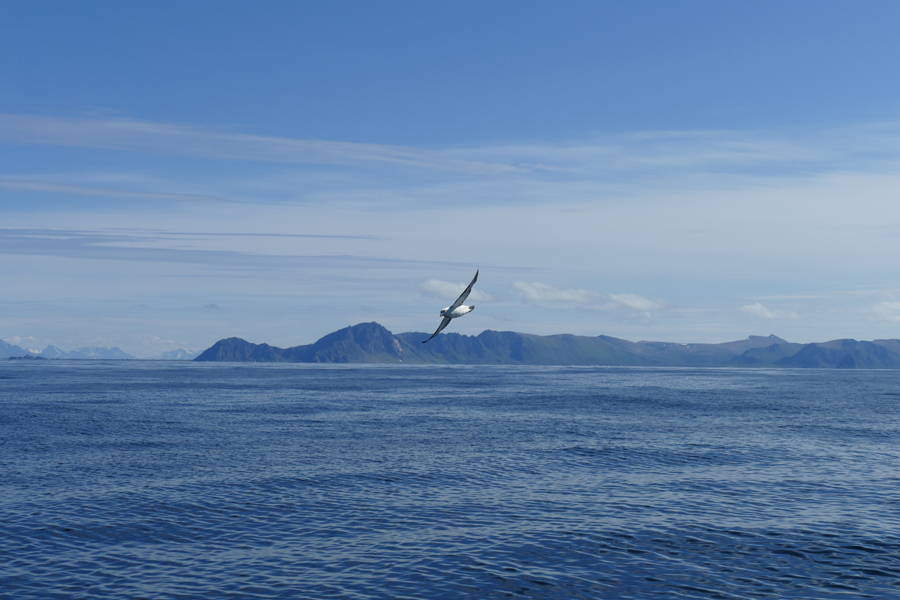 div class="wp-post-image" style="width: 100%; margin: 0 auto; text-align: center; font-style: italic; font-weight: bold;">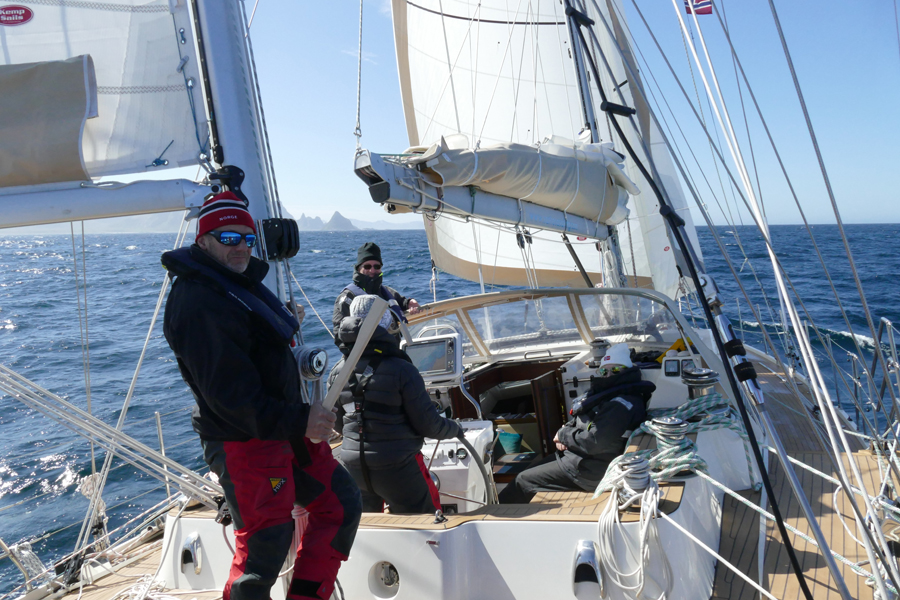 The backdrop of mountain ranges was amazing. A few white snow patches here and there but mostly brown and green.
Almost tropical, indeed Nick likened the setting to Hawaii and David thought it probable we would be met at the beach by 3 savages with spears.
Fiskevaeret Skipnes is charming. There is a wooden wall and a pontoon. A wooden collection of buildings painted white that serve as pub, party building and café.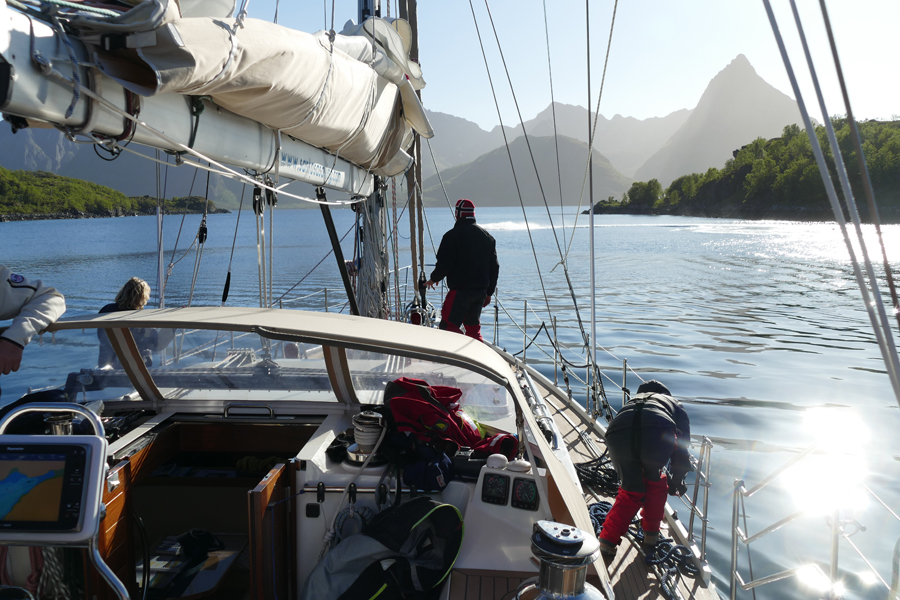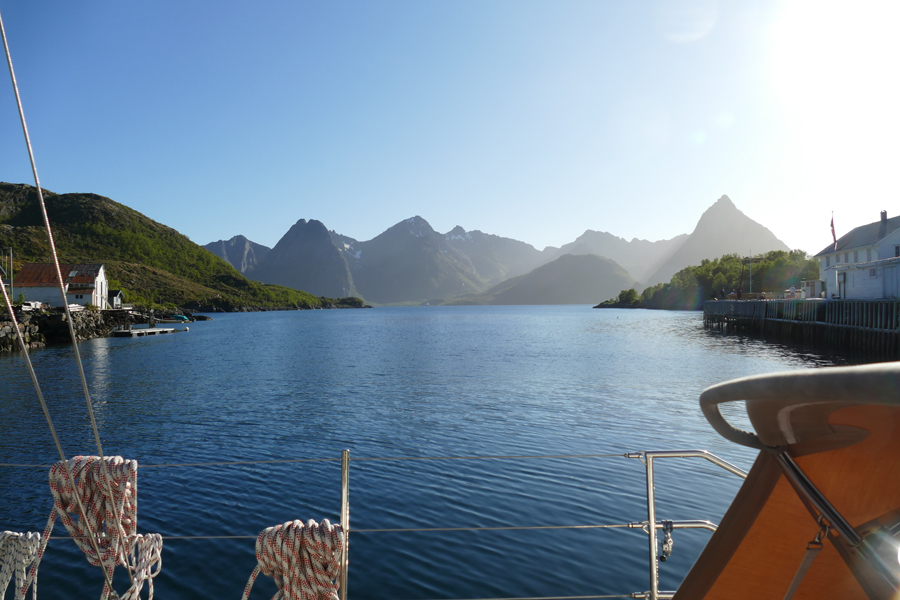 The bartender arrives today (14th June) for the season that ends in September. The views of the surrounding mountains are stunning and today we plan to stay put.
There is a movement towards some fishing. In the pub is a picture of a man stood next to a 300kg halibut.
That is the target. Some plan to walk and explore the surrounding foothills and others to sit, relax and look up at the mountains.
Posted by: First Class Sailing