There She Blows! Santosa's Crew Experience A Whale
253 views |
June 14th, 2019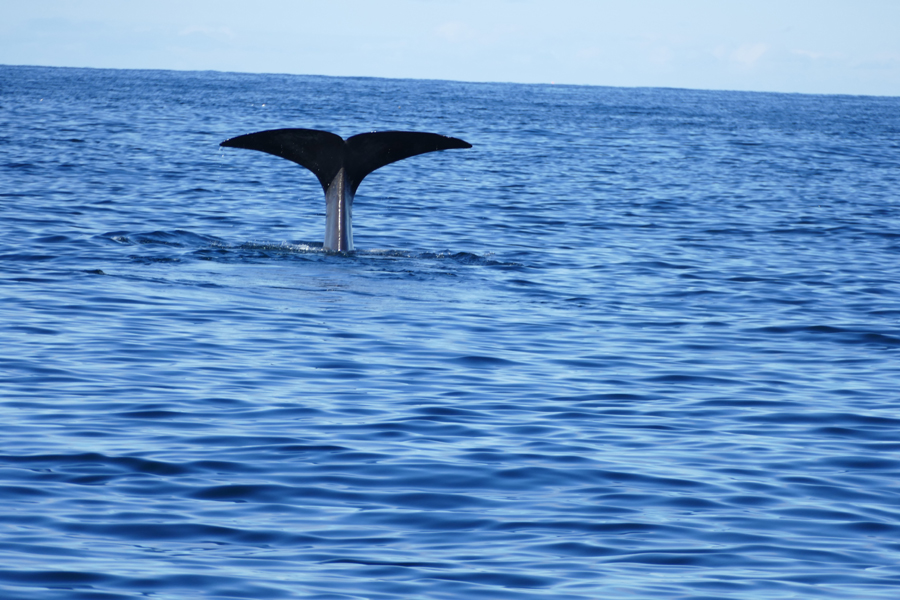 Even experienced sailors can be blown away by the majesty of a whale, and with the added bonus of hearing the sounds it makes piped through the yacht, this sighting was one that will stay with the crew the rest of their lives.
Day 4 – What A Day.
The gracefulness and ease with which the huge whale lifted its tail and sank beneath the waves is something that will stay with the crew of Santosa for a long time. I think we all feel very lucky to have been so close to such majesty.
After clearing the northern end of Andoya we headed NW over an oily sea towards the continental shelf, specifically to a deep and narrow sea canyon that affects the coastal currents along the shore and where cold nutrient rich water is pushed up from the abyss towards the surface. A perfect feeding ground for whales.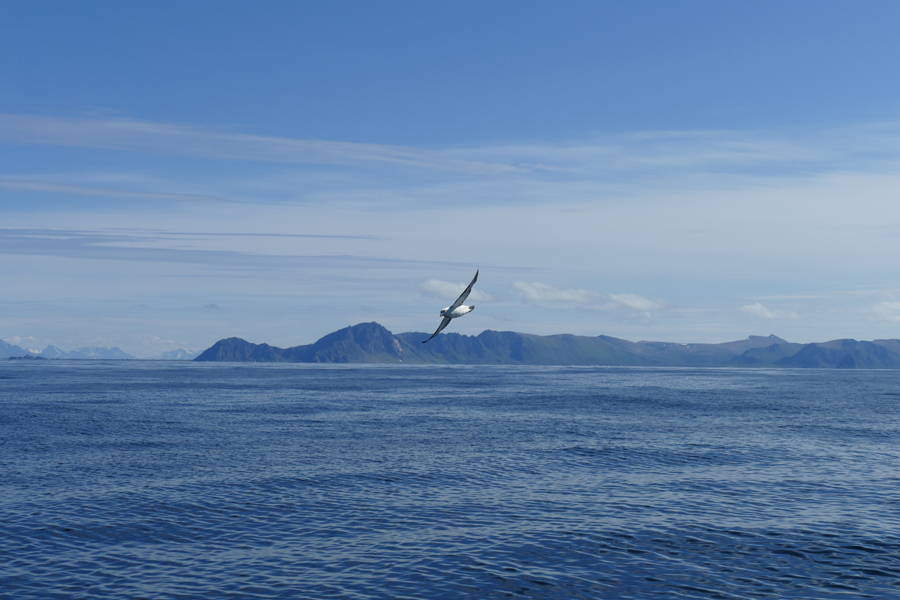 In glorious sunshine, lights airs and a very gentle swell we hovered above the canyon and waited. A pod of pilot whales lolled past and fulmars flew circles around the boat often appearing to skim the surface of the water with their wing tip (does it actually touch? – surely that would send the bird catapulting into the drink?) and the occasional puffin appeared.
Over went Steve's hydrophone which he linked up to the boat's stereo and we were all treated to various sounds of the deep but most noticeably the clicking sound of a whale. After a burst of quite frantic clicking we were soon rewarded as a sperm whale surfaced and stayed with us for about 8 minutes before raising its tail and sliding gently back down to the deep in search of squid.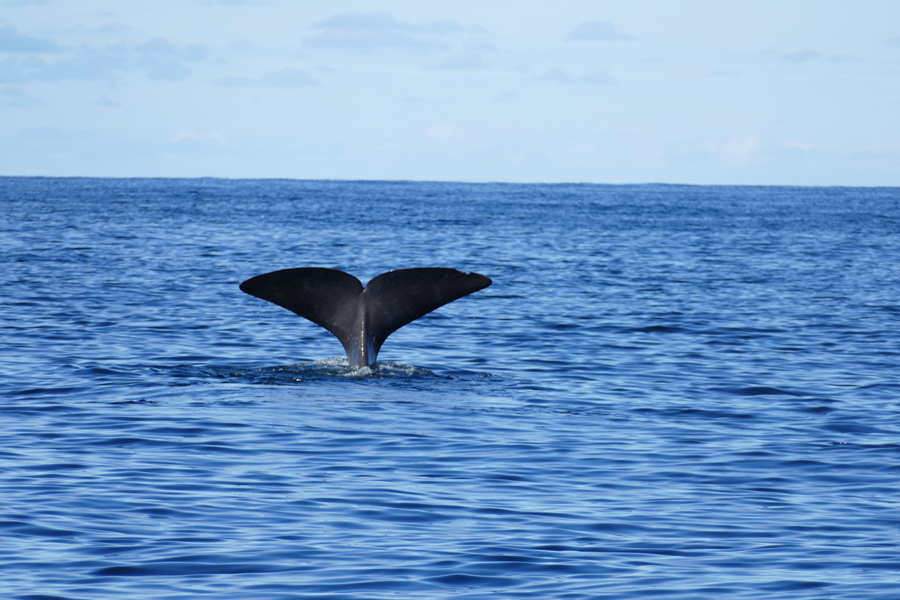 25 minutes later or so up it came up for air again. This time we were closer still and after another 8 minutes or so at the surface it slowly raised it's tail and dived again leaving us all quite stunned and grinning from ear to ear.
Shortly after one of the whale dives Nick caught a haddock which was duly gutted and whipped away to the galley by Sue.
After so much excitement we headed into Andenes, a small town, at the top of the Andoya for the night. A visit to the welcoming Mea Pub was followed by a midnight stroll through empty arctic wind swept streets, in the sunshine!
Join Santosa This Summer
It could be a holiday of a lifetime sailing with Santosa. It is perfect for couples who want to sail but also enjoy creature comforts in an adventurous location. You sail as Guest Crew and have a double cabin with ensuite. Full details are here, visit this page for the Lofoten Islands holidays.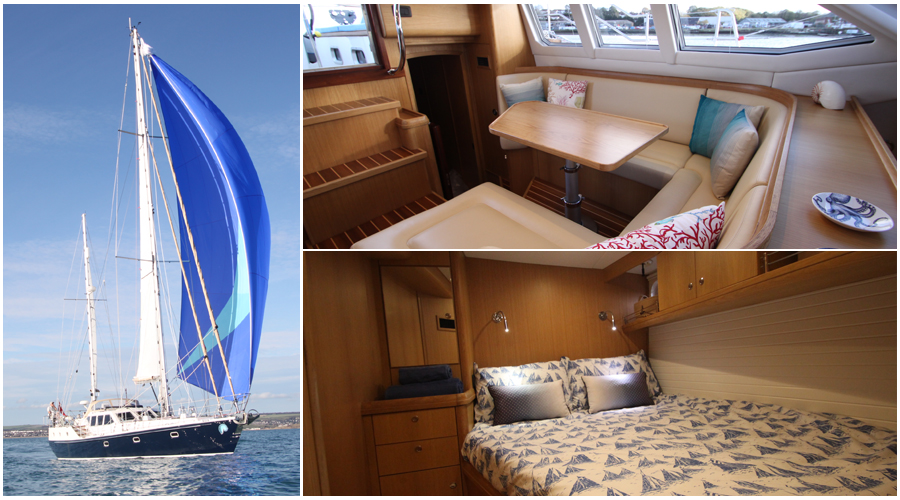 Posted by: First Class Sailing