A Glacial Triathlon, followed by a sail, then port and cheese.
1,282 views |
August 18th, 2019
Here is the latest update from a guest crew member on board the good ship Santosa. Santosa is currently sailing down the west coast of Norway from Bodo to Trondheim.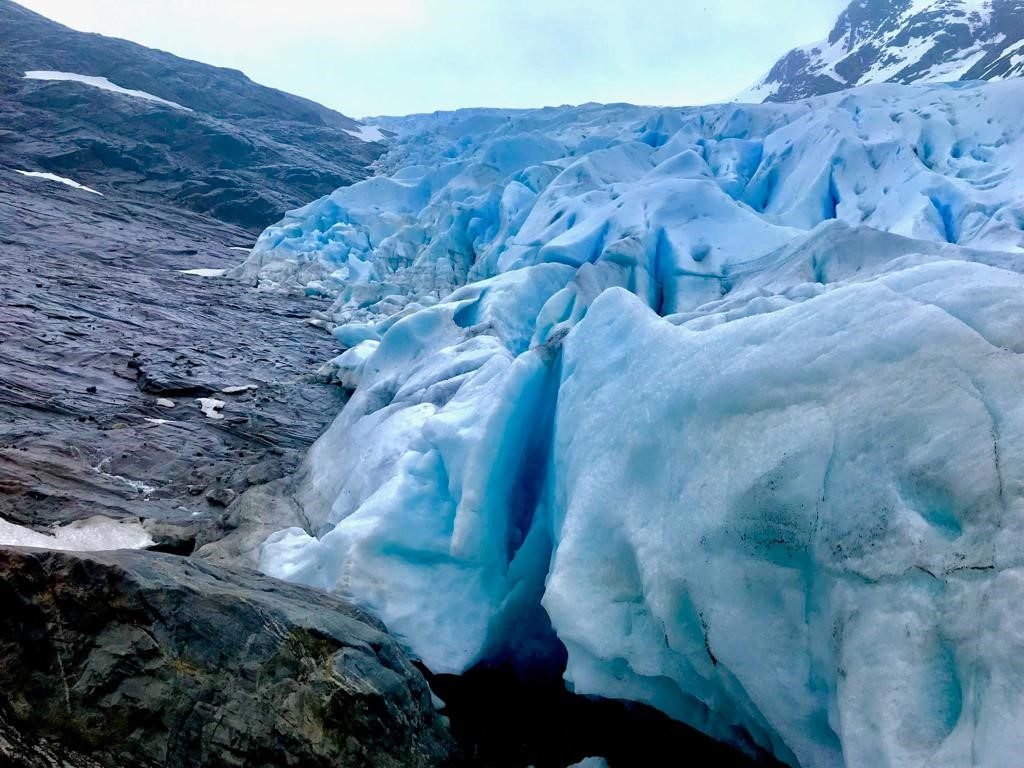 Day 3: Santosa, Norway.
The day started sunny and bright at our mooring. Crew and guests (6 in total) set off on bikes for a 9km round trip to the edge of the glacier. Then a 2 hour hike to the glacier itself and what an awe-inspiring sight. A hike back via the glacial lake, where 3 of the group completed their triathlon with a swim! Set sail about 3pm and had the joy of a full sail for the first time, before mooring at Rodoya.
Celebrations
Today I have been retired from policing for a year and we celebrated with a 10 year old tawny port and 36month old comte cheese. Delightful day.
Join Santosa For A Luxury Adventure
It could be a holiday of a lifetime sailing with Santosa. It is perfect for couples or two good mates who want to sail but also enjoy creature comforts in an adventurous location. You sail as Guest Crew and have a double cabin with ensuite. Full details are here.
Spaces on up coming legs include Trondheim to Shetland 24 August – 1 September and Shetland to Inverness 3 – 11 September
Posted by: First Class Sailing