A Fresh Fish Supper On A Nordic Adventure
960 views |
June 28th, 2019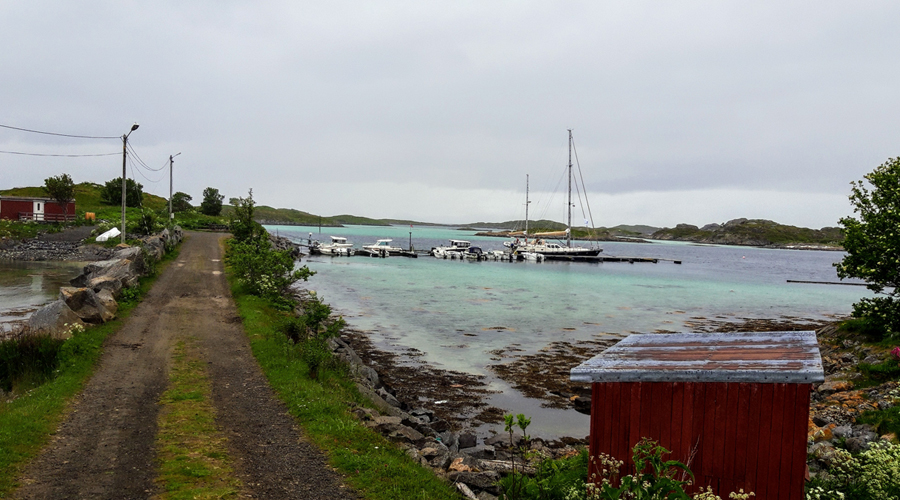 When there is so much to explore around Norway it's very hard to stay still for long and, as you will read in this blog by Sue the cook on Santosa, even when you've discovered somewhere interesting, soon enough you'll be moving on…
Meeting the New Guest Crew at Kjerringøy
Kjerringøy is a small settlement on the mainland, about 30 miles north of Bødo and it made a great first destination on the day that Kyla and Richard joined us.
The town used to be the busiest & wealthiest trading port in northern Norway and the estate has been restored as a fantastic museum in a stunning setting.
It is well worth half a day to explore and there are a couple of excellent art galleries and a cafe too. In fine weather there is plenty of walking & cycling to be done.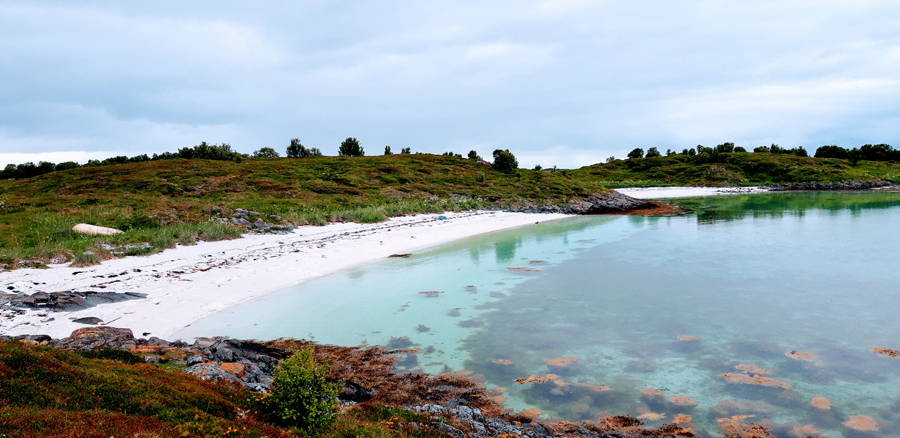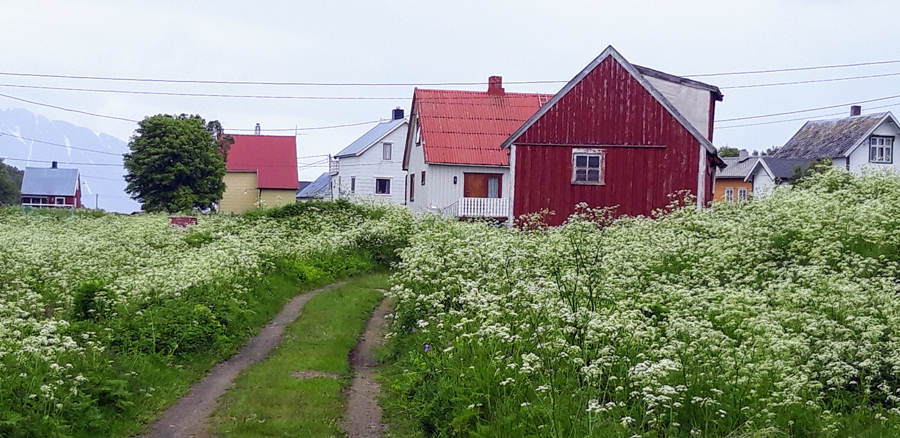 Catching Trollfjorden Fish
Yesterday was a perfect day for fishing and Santosa's fish finder located a great spot to put the rod over, just before we entered Trollfjorden.
Richard is a keen fisherman and had much success as a 14 year old, on family holidays in Norway, so we were very hopeful of a fish supper.
Before long we had two fine haddock in the bucket and, having had fish soup for lunch, continued on our journey north.
Richard efficiently gutted & filleted the fish on our arrival at Blokken and the results were enjoyed by all.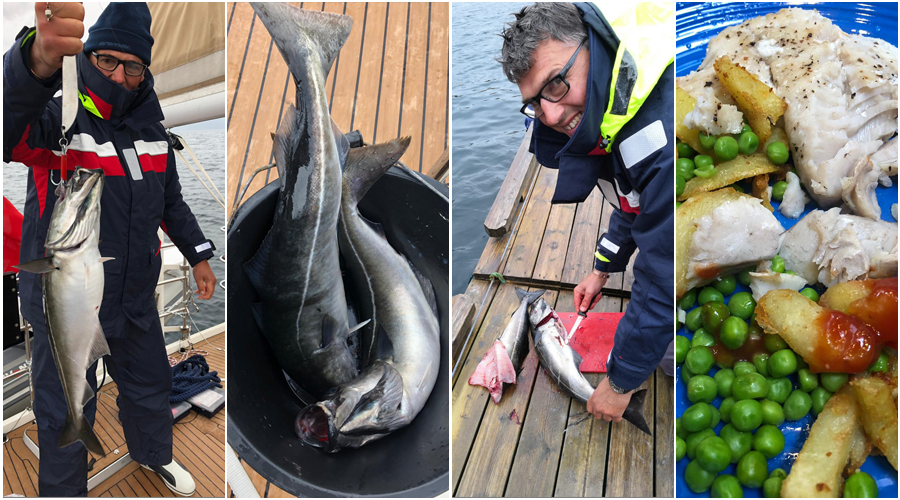 Today we headed south east, through choppy seas, to a tiny group of islands where we spent the night surrounded by seabirds and white sandy beaches – Meløyvaer.
Bird life is going crazy now, must be full on breeding season. Richard was attacked by an arctic tern whilst trying to photograph it and pecked on the head, then we were all dive-bombed by a pair of herring gulls protecting their nest.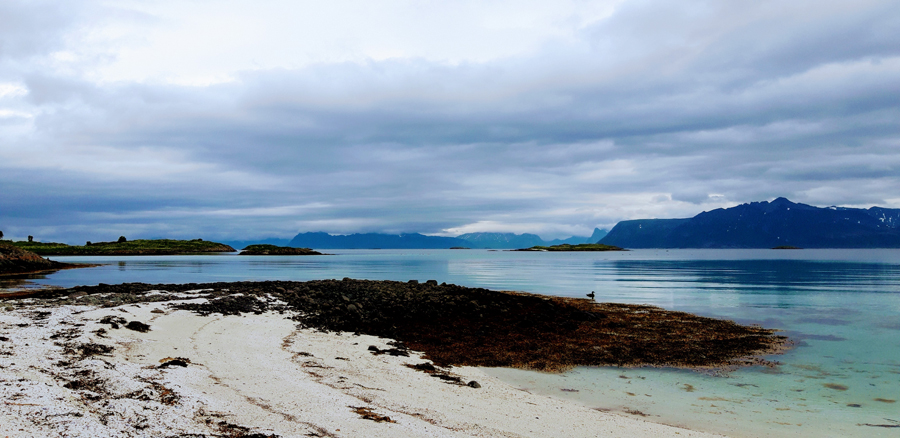 Yesterday we passed a nesting colony of gulls on the cliffs, Steve has photos. Otherwise masses of razorbills, puffins, cormorants, skuas, gannets & fulmars.
Join Santosa This Summer
It could be a holiday of a lifetime sailing with Santosa. It is perfect for couples who want to sail but also enjoy creature comforts in an adventurous location.
You sail as Guest Crew and have a double cabin with ensuite. Full details are here, visit this page for the Lofoten Islands holidays.  There are also some 2020 dates.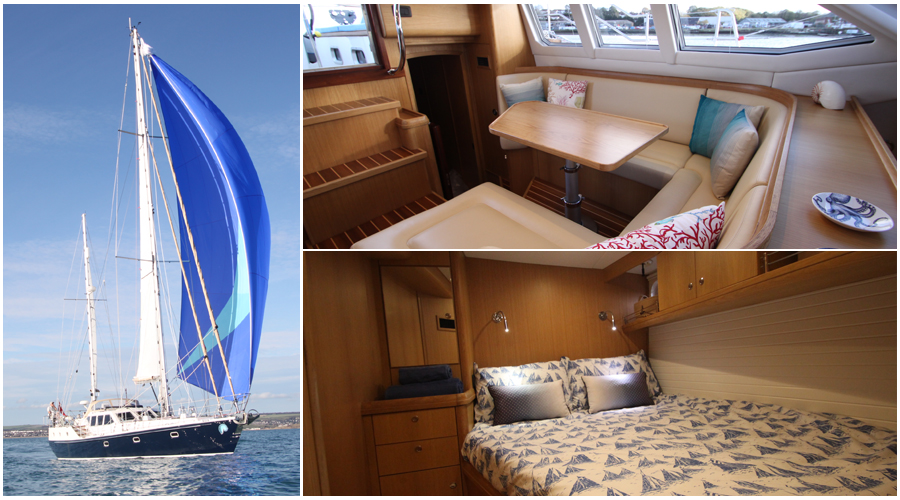 Posted by: First Class Sailing