Why take a Day Skipper Theory Evening course?
2,702 views |
August 10th, 2017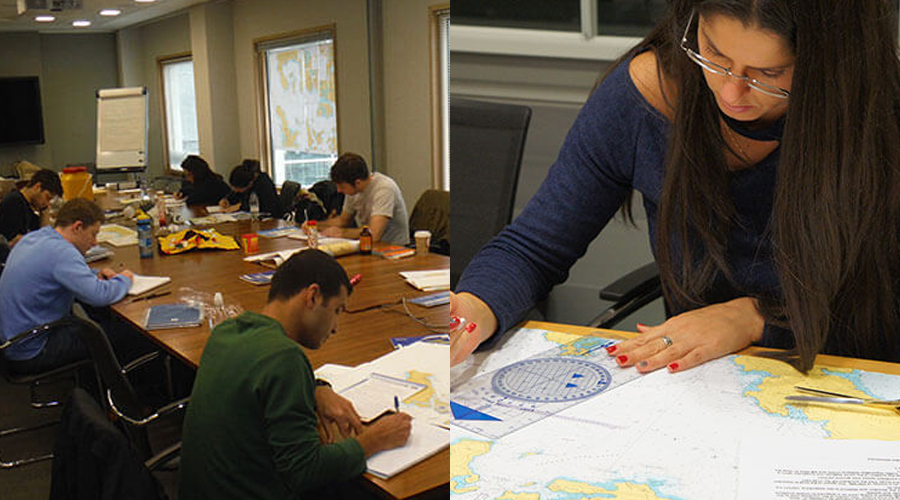 The main reason most people take a Day Skipper Shorebased theory course is because they are interested in sailing or motor boating and want to know more about how to navigate when on board.
Many people that have never sailed before choose to do it as a starting point, particularly during the wintery months when it is far nicer to be in a warm classroom rather than doing a Competent Crew course out on a boat.
Some have done a lot of sailing but haven't really got involved in the navigation side of things, or they just want to understand more, choose to do it.
A lot of people take a Day Skipper shorebased theory course because they aspire to chartering a yacht and having a sailing holiday with family and friends somewhere like the Mediterranean. There is nothing like a sailing holiday to completely unwind and get away from it all.
If you have already done Competent Crew or a good amount of sailing then you only need to do the Day Skipper Theory course and a Day Skipper Practical course and then you have the qualification that most charter companies in the Med require you to have. You'll also need to do a VHF radio course to get a VHF radio license.
The Steps to Being a Skipper
This handy infographic shows the path of what you need to do to be in a position to start chartering.
Good ol' Nautical Curiosity
Another reason people take it is that they are just plan curious. And frankly who wouldn't want to learn about what all the little numbers and the magenta teardrops on a chart mean, I ask you?; and about the moon and tides and words like perigee; why the north pole is not actually where compasses point to; and clouds; and knots; and anchors; and lots lots more nautical things.
The human race as a whole has a fascination with the sea and this is reflected in the reasons why people choose to do a sailing theory course.
Social and Fun
And courses are fun. You learn stuff, and when you are not being forced to sit in a classroom like you were at school, what is more fun than learning stuff???
The courses are social. There's a bit of chat about why people are doing the course, how much (if any) or where people might have sailed. You might get the odd groan from a neighbouring student as they try and get their head around a tidal question. People sometimes go for an after class drink. Often people choose to do a practical course together at a later date.
Know where you are going!
Of course, another reason why people do a Day Skipper theory class is because they recognise the importance of knowing where you are going on a boat. If you don't know how to navigate then worse things than the below picture can happen.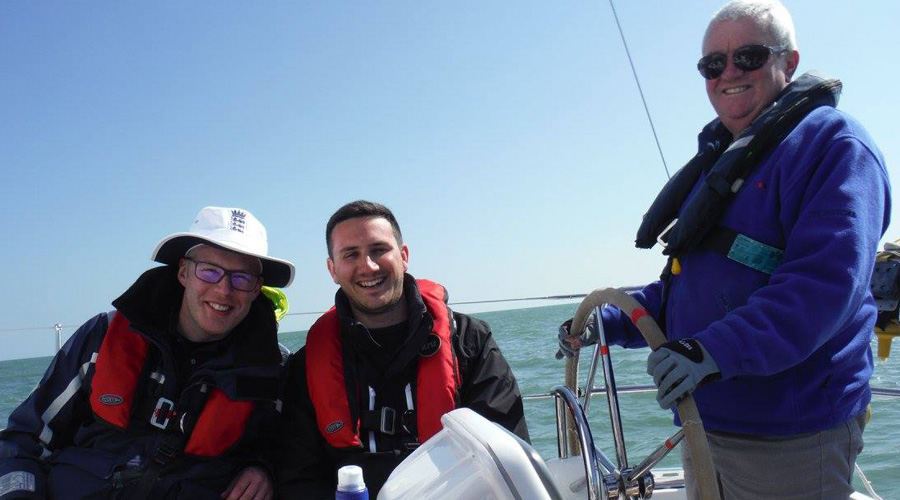 So how do you go about getting on a course?
We run Day Skipper theory courses throughout central London in the offices of, usually, large companies. If you don't work for a large company it doesn't matter you can still attend. A current list of options can be seen here: Day Skipper Theory Dates
If you would like us to hold a course in your office (at no expense to your employer) then we can do that. There are more details here: Host an RYA Theory Course in your office
Courses are held over 7 weeks (1 evening a week) and a weekend. Or over 2 and ½ weekends.
The evening class start at 6.15pm giving you time to get from your office to the nearest one and they end around 9.45pm.
Posted by: First Class Sailing