Updated Course: Coastal Skipper / Yachtmaster Offshore Shorebased
3,278 views |
August 4th, 2017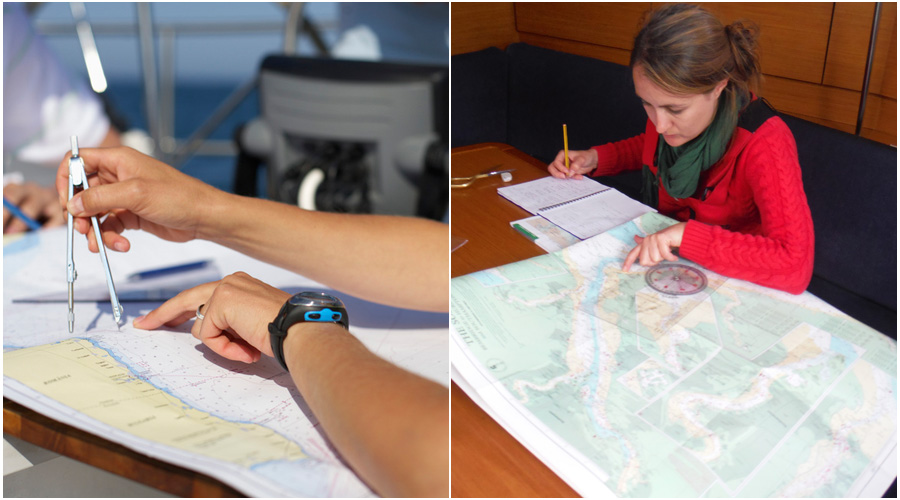 The Yachtmaster Theory or to call it by it's proper name the Coastal Skipper/Yachtmaster Offshore Shorebased course has changed…
Actually, the course syllabus for the Yachtmaster Theory course has stayed the same. It is the way you are tested and examined that is now different – The skill of Passage Making now takes a much more prominent position.
Same Course: New Test
The RYA exercises that are supplied with each student pack have been tweaked to improve the sense of progression from Day Skipper to Coastal Skipper/Yachtmaster Offshore. Also, the number of questions and exercises have been increased.
When it comes to meteorology the focus has shifted from basic met to interpreting and applying forecasts and observed conditions.
The Final Exams
Until recently at the end of the Coastal Skipper/Yachtmaster Offshore Shorebased course you would be set three papers.


A paper on the IRPCS that was 1 and ½ hours long.


A paper on Meteorology that was also 1 and ½ hours long


A paper on Chart work that was 2 hours long.


Now there are 4 exams


A paper on the IRPCS that is 1 and 1/2hours long. No change here


A paper on Chart work that is 2 hours long. Again no change here.


Two papers on Passage Making. This is where the main change is:


Passage Making Takes A Lead
Prior to these 2 papers on Passage Making there is a Passage Making Pre Assessment Appraisal to do – This is not marked by the instructor and is something students can take away and do at their leisure. It is designed to prepare you for the Passage Making Assessment. You will be able to use it in the Passage Making Assessment.
Passage Making Assessment Section A
This is 1 and ½ hours long and is based on the Appraisal you will have carried out. It tests the Appraise and Plan side of Passage Making. As with all planned passages the more preparation you do in advance the better.
Passage Making Assessment Section B
This is 2 hours long. This tests the Execution and Monitoring stages of Passage Making.
These two passage making exercises have been based around the IMO's passage making guidelines or Appraise, Plan, Execute and Monitor.
The paper on meteorology has been done away with.
Want to take a course?
If you are interested in taking a Yachtmaster Shorebased course we have a number running in and around London coming up soon. They typically run over 8 weeks (1 evening a week) and a weekend. Current dates and locations can be found here.
In addition to joining a course that we have already set up there is also an option to have us hold a course in your office. If you would like more details have a look here.
Posted by: First Class Sailing