The Lofoten Islands: Arguably the Most Beautiful, Unique Location on the Planet
4,268 views |
January 18th, 2019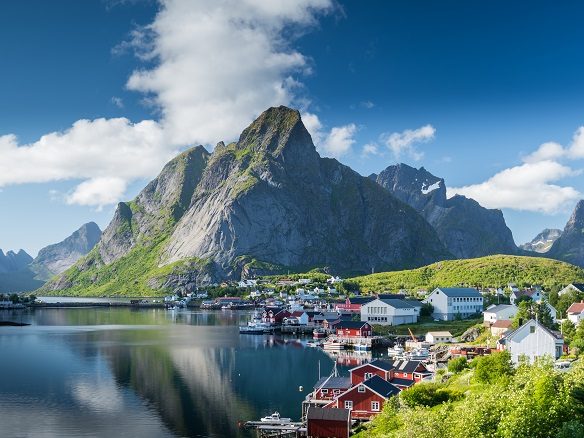 People often ask me, 'What's New Zealand like?'. And, I often reply, 'Go to Norway, instead'.
Having spent over 6 months travelling around the two main islands, I guess people think I should be able to convince them to fly half-way around the world to go and 'see where the Lord Of The Rings was filmed'. But, as much as I loved the South Island of New Zealand, it has nothing on the fjords of Norway, and the jewel in the crown, the Lofoten Islands. Nevermind, the fact that it's a short flight and one time zone away (compared with 2 long haul flights and half a world of jetlag), Lofoten has much more spectacular scenery.
When Peter Jackson embarked on a massive 3 part PR promotion for New Zealand, pretty much no one had even heard of Lofoten. Then came Instagram and, suddenly, no one was talking about New Zealand anymore. In Lofoten, huge snow-capped mountains descend into crystal clear turquoise waters, with little, red fishing huts on stilts. All of this perfectly backlit by the midnight sun. It's quite literally a photographer's dream. Some have even moved there permanently, like professional photographer Cody Duncan, who, after returning so many times, just finally stayed in 2016.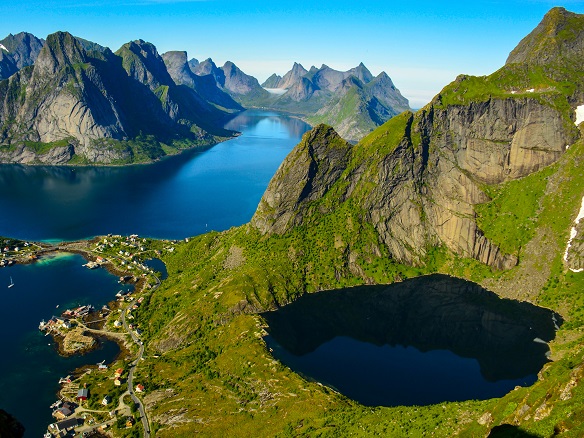 This incredible scenery is not just for photographers of course. Some of the most scenic hikes in the world can be found in this archipelago. You can choose to climb mountains for unparalleled views, or trek along the coastline and discover white sandy beaches besides water with a thousand different shades of blue and green.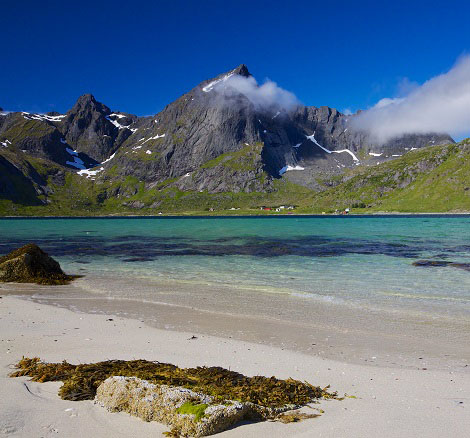 Lofoten is not just about spectacular views. It's also a bit of a geographical anomaly. Situated on the 68th parallel in the Arctic Circle (in line with the very top of Canada and Alaska), the climate is actually much milder than expected. This is due to the Gulf Stream bringing in warmer water and emitting heat into the atmosphere. This keeps Lofoten's climate considerably warmer than other places with similar latitudes, such as Greenland.
Another unique characteristic is the midnight sun. Being a bit of a navigation geek, this blew my mind even more than the scenery. Pretty much since I can remember, I have always used the sun to roughly work out where North is. The sun rises in the East and sets in the West. But, not in the midnight sun. There it just goes around in a circle. It might dip behind a mountain for a bit, but it's just a matter of time before it swings out from behind it. It's never darker than dusk. I found it impossible to tell where East and West was, which felt quite alien to me. It felt like a fundamental law of physics had ceased to exist.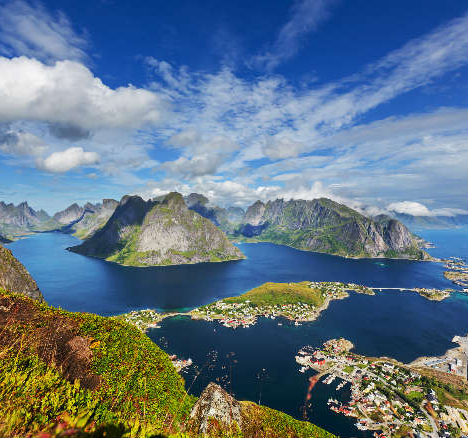 So, how does one get to this mystical, hiking photographer's paradise? Well, you can fly to Bodo and take the ferry across and see Lofoten from the land, fighting the tourist traffic along the narrow roads. You can also take a cruise ship trip with many other passengers aboard and pay £5,000 p.p. Or, you can pay about half of that and sail with us on a 55 ft luxury yacht with a maximum of 4 guest-crew.
On Santosa, there are 2 luxury guest cabin en-suites, which are sold as whole cabins. So, you can go by yourself, or bring a partner/good friend and split the cost of the cabin in half. Why not visit our dedicated Lofoten Islands page for more information by clicking here.
For some more inspiration, check out Cody Duncan's video of his collection of Lofoten time-lapses.
Posted by: First Class Sailing