See Inside our new Yachts with a Google Maps Tour
4,922 views |
March 13th, 2014
In what could potentially be a sailing first for the UK, we've had the Google photographer in to create a tour of Manhattan and Batida, our new yachts from Jeanneau. As you can see the images are so crisp and fresh you can almost smell the newness!
Have a good look around and tell us what you think of the design and craftsmanship that has gone into these boats.

If you are looking to improve your sailing skills, or just starting to get to grips with the sea and yachting, then we have the right RYA Course for you. With sessions running on both south and east coasts and shorebased in Central London, we can help you put the wind in your sail.
The best place for you to begin is the Course Selection Tool which helps you discover the right course for the next level you want to reach.
And did you know this Easter is a perfect opportunity to get a full five days of sailing and only take one day off work? We leave on the Thursday and return on Easter Monday! Come join us and get sailing!
Our RYA Easter Courses
Day Skipper Practical starts evening of 16 April (Easter Course)
Competent Crew starts evening of 16 April (Easter Course)
Coastal Skipper Practical starts evening of 16 April (Easter Course)
The Google Maps tour was created by James Deavin Photography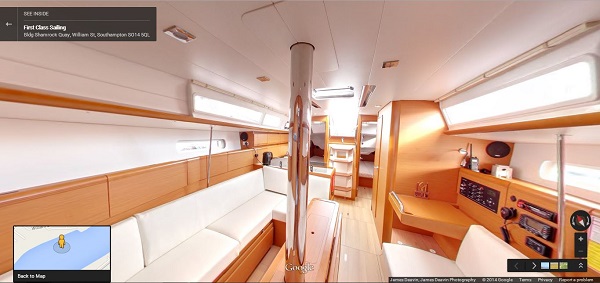 Posted by: First Class Sailing