Santosa Reaches Bodo After 2000nm Of Sailing
355 views |
June 5th, 2019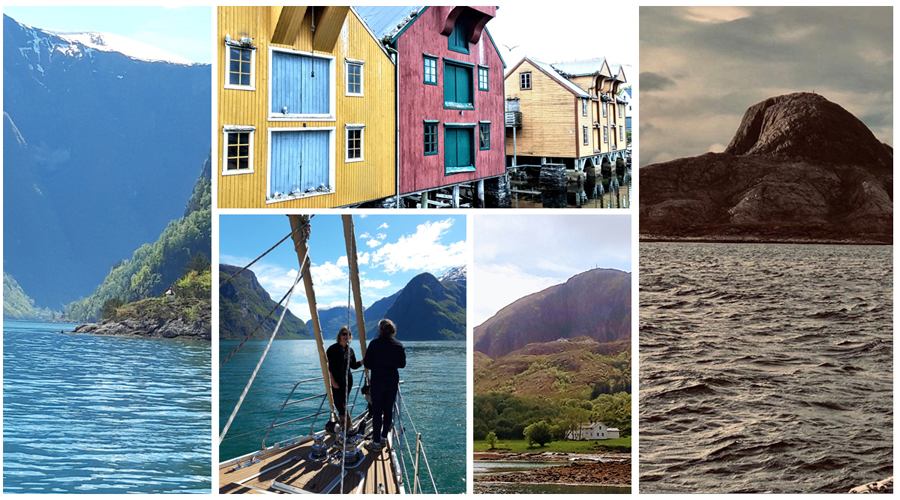 It wasn't long ago that the luxury yacht Santosa left Southampton to give couples amazing holiday adventures on her voyage across the North Sea to Norway and the beautiful arctic scenery of fjords, mountains and refreshing climate. Here the ship's cook Sue updates us with their latest news.
Date: 05/06/19
Time: 1800 local time
Position: 67 17′.03N 014 22′.15E
Good afternoon,
So, Santosa has finally arrived at Bødo, her summer home after a month and nearly 2000nm of sailing. She's seen everything from the challenge of F9 gusts in the north sea to flat calms motoring through Norwegian fjords under the bluest skies.
Norway never ceases to delight. Around every corner and crinkly bit (thank you Slartibartfast – you did a grand job) is another stunning landscape, another island to explore, another peaceful anchorage, another dramatic rock face.
For now we can relax with a beer. The next few days will see us getting Santosa looking pretty for her next adventure and studying the pilot books &and cruising guides to see what form that adventure will take.
Kind regards
Sue
Join Santosa This Summer

It could be a holiday of a lifetime sailing with Santosa. It is perfect for couples who want to sail but also enjoy creature comforts in an adventurous location. You sail as Guest Crew and have a double cabin with ensuite. Full details are here, visit this page for the Lofoten Islands holidays.
Posted by: First Class Sailing