Sailing Round Britain update – light winds, dolphins and a BBQ to welcome them home
1,679 views |
June 22nd, 2016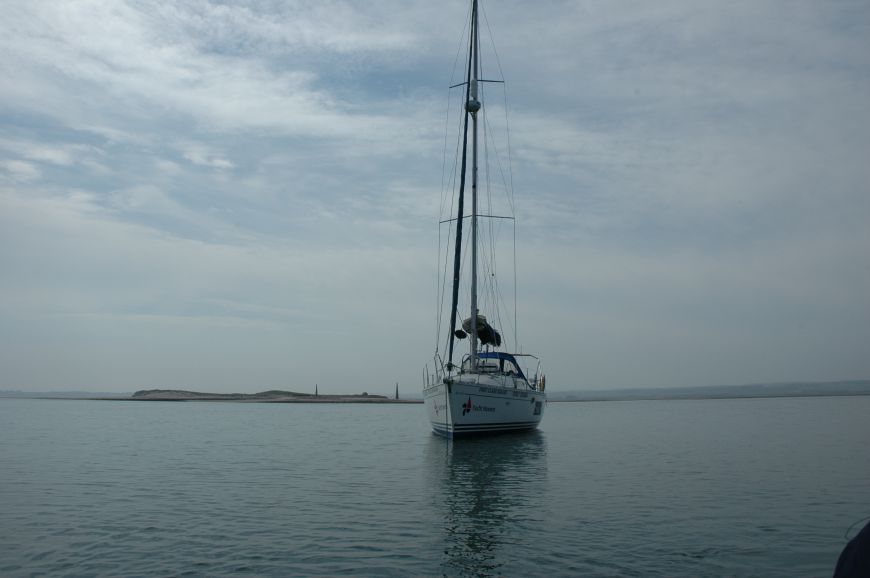 As the boats sailed down the west coast of Scotland the crew were provided with some beautiful scenery and great sailing weather. They have all been very enthusiastic about the area, boats' performances and the stunning weather (yes we are talking about good Scottish Weather!)
The Sailing Round Britain voyage continued south through the Irish Sea, which offered significantly different weather. An area renowned for choppy seas and blustery conditions, the Irish Sea astounded both crews by being totally smooth without even a ripple in sight! To make sure we stayed on track to arrive into Neyland on schedule there was a bit of motoring to be done.
Leg six to Plymouth, however, it was all change again and the wind picked up and gave us some lovely sailing weather withpod after pod of dolphins playing with the boats.
Dolphins in the Bristol Channel
After an overnight stop at Lundy, we had a splendid sail to Padstow where the reception was lovely and the fish and chips excellent. Unfortunately both Newlyn and Penzance were full so we had to spend a rolly night on a buoy off Penzance harbour.  We then visited Falmouth and Fowey before arriving in Plymouth for a crew change.
The final leg, leg 7, of the Sailing Round Britain adventure began on Sunday and the boats are due to arrive back at their departure port of North Fambridge on Saturday 25th June.  We are planning a barbecue reception at 1pm to greet them – all are welcome to come along.
Posted by: First Class Sailing