Luxury Yacht Santosa Reaches Norwegian Waters
475 views |
May 24th, 2019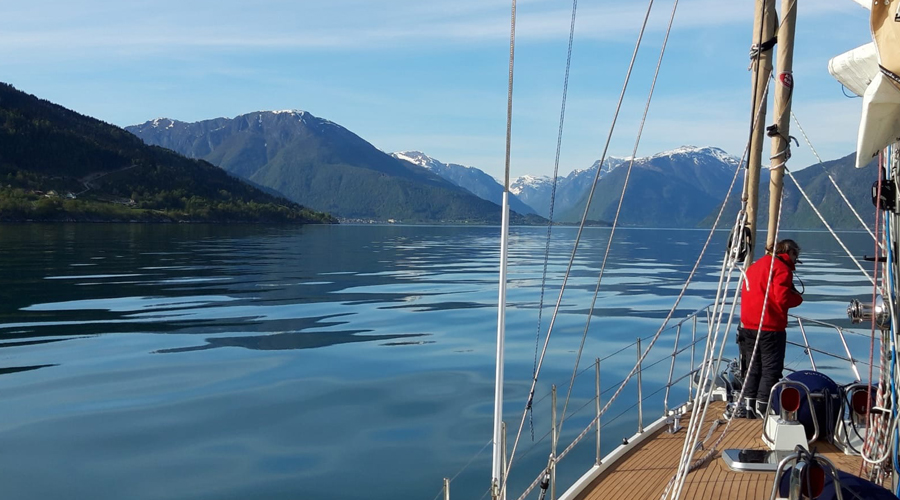 Santosa's first voyage in the Norway programme started from her home base in Southampton bound for Bergen.
The plan was to cross the North Sea taking into consideration weather and passage time with an option to make Stavanger our first Norwegian port.
The ship's complement consisted of: Skipper, Mate, Engineer and our first two guest crew Mandy and Gavin from the south coast keen to experience the North Sea in all its glory.
The video below gives you a good idea of where these sailing adventures are taking place and the sights that you can see.
Meeting The North Sea
Having had an uneventful sail/motor up the Channel we rounded the corner from Dover into the chaos that is the series of Traffic Separation Schemes, wind farms and gas fields. As we made our way north it was becoming obvious that the wind predictions and general weather forecasts were less than accurate.
As the wind picked up the decision was made to make for a safe haven, one of our ports of refuge Den Helder in Holland. Progress was slow with two reefs in the main a reefed headsail and mizzen.
As the sun came up the squalls were becoming more and more frequent, gusting 45 knots at times, the channel into Den Helder was a welcome sight. Santosa had sailed well in her first North Sea crossing and Mandy and Gavin had gained an insight into what to expect when taking their own boat further north.
Safe Haven of Den Helder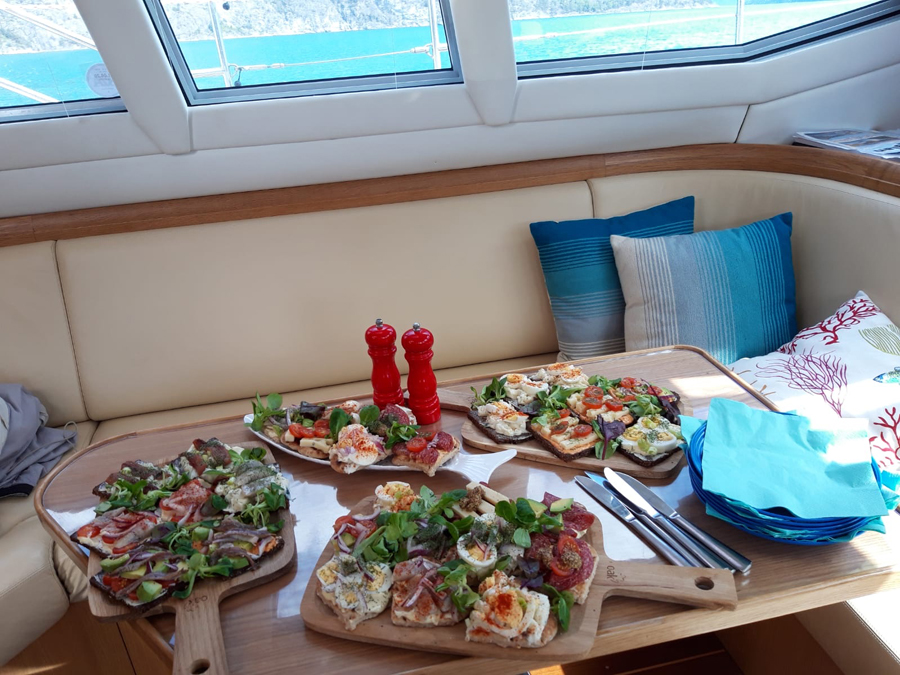 All meals are prepared for you
Den Helder was quite a surprise, at first it appeared to be very industrial and military due to it being a base for the Dutch Royal Navy. However, a short walk from the marina revealed a very attractive area of shops, restaurants and cafes in the refurbished naval dockyard, with an assortment of traditional wooden sailing vessels.
After a peaceful day of wandering around Den Helder, visiting the nautical museums and sampling the food and drink we were ready to set off the next day for Norway.
Passage planning for our next leg was complicated by a forecast of some very unsociable weather that was due to cross the North Sea west to east, potentially slowing our progress yet again.
Heading for Kristinsand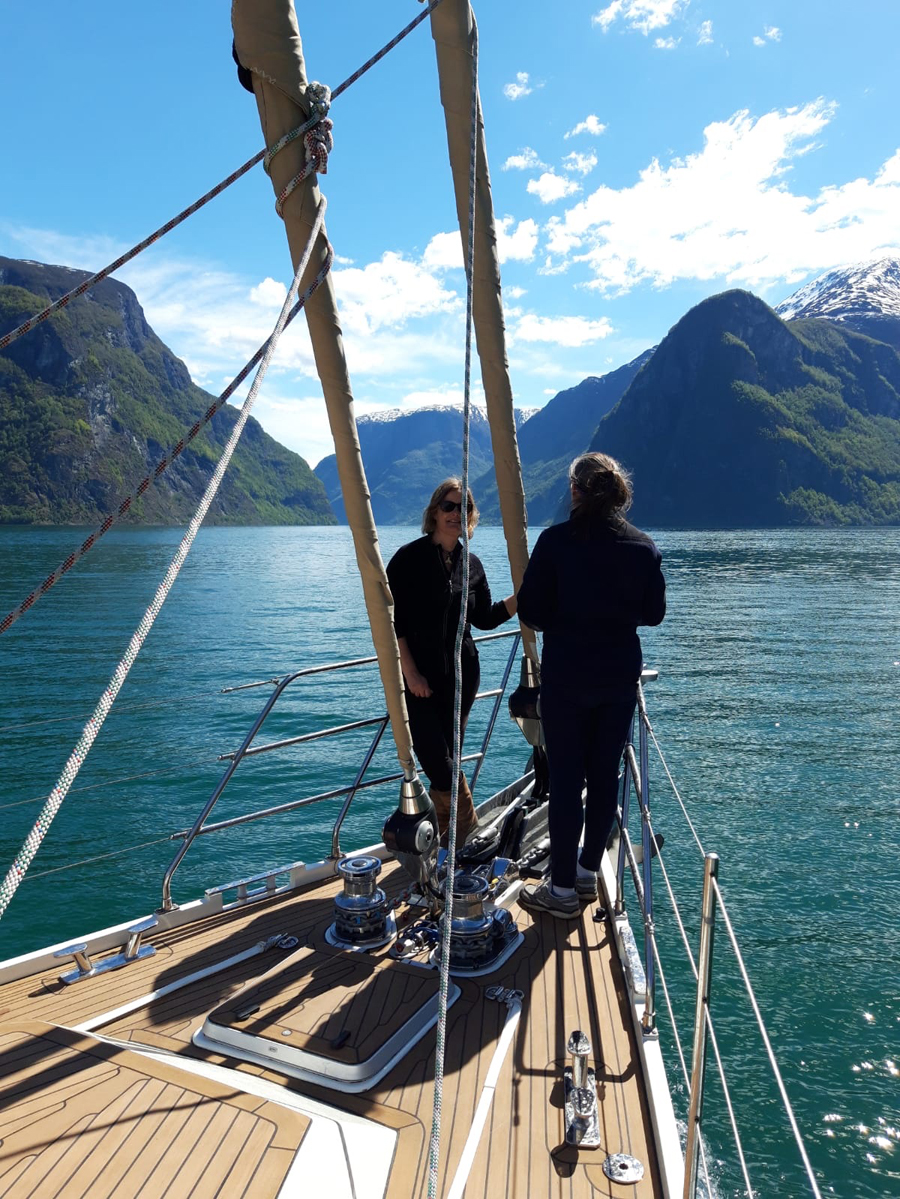 After much deliberation and studying wind and weather it was decided to head for the south of Norway with a possible stop in Kristinsand if the weather reached its predicted peak.
As we made our way North it became clear that the forecasters had got it wrong again and the small system that had been due, had blown itself out. With a reappraisal of the wind and sea state and a quick listen to Radio 4 Shipping Forecast (very old school), we decided to continue on to Stavanger.
We arrived in Stavanger on a calm and sunny Tuesday evening having negotiated our way through the numerous small island and intricate maze of inlets, avoiding bridges and cables to finally arrive and tie up alongside the beautiful town quay.
Having put Santosa to bed we toasted our North Sea crossing with a beer and a chance to sample the local cuisine. Wednesday morning was spent exploring Stavanger before the occupants of the inbound cruise liner descended on the town.
We slipped lines at 12:30 having had a well-earned rest bound for Bergen. Next Instalment Stavanger to Bergen.
Book Your Luxury Lofoten Sailing Adventure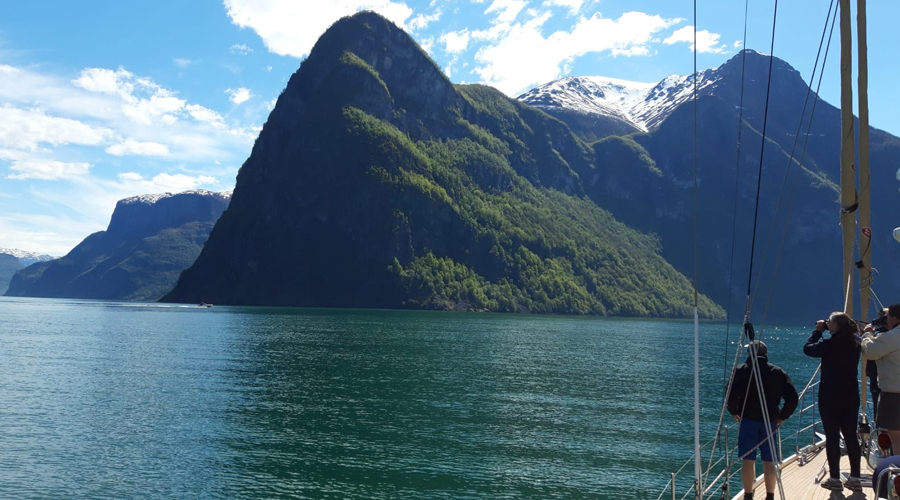 There are still places left for couples seeking an amazing adventure on this luxury yacht. Details for all of our holidays can be found on this page and if you specifically want to sail around the Lofoten Islands visit this page.
Posted by: First Class Sailing