Lovely Long Nordic Days On The Luxury Yacht Santosa
280 views |
June 17th, 2019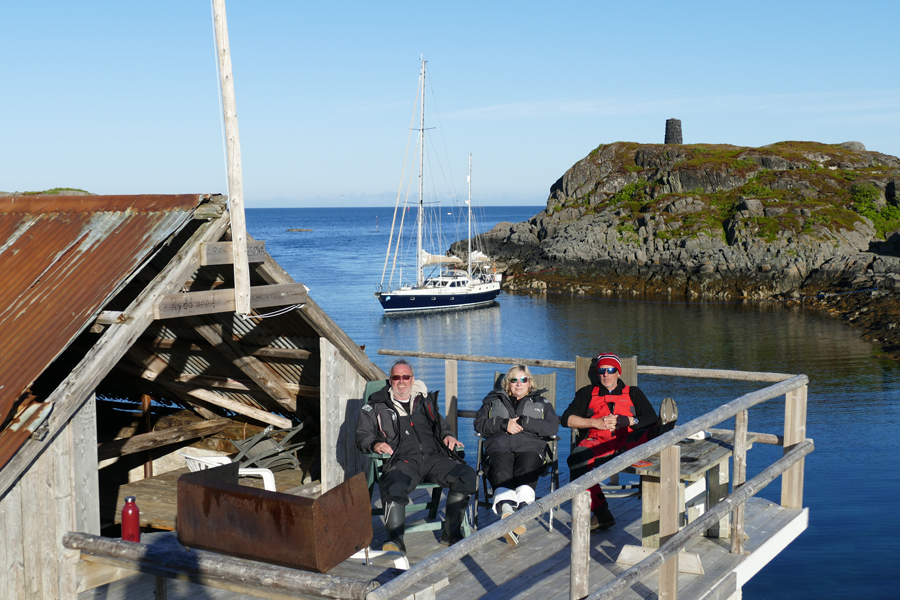 You have three Nordic sailing days rolled into one blog here, although with the sun shining brightly at midnight it is very much one very long day for the guest cre won the luxury yacht Santosa.
Day 6 Fiskevaeret Skipnes
Stayed put today. Walked a 4 hour round trip to see the museum house of a lady that had 6 sons and 4 daughters and lost her husband and 5 sons at sea whilst fishing. Her story is apparently typical of many Norwegian women from an earlier era.
Heather, wildflowers, moose droppings, a pair of squawking territorial crows, a rock scramble up to the highest point of the islands with the most amazing views out over the Vesterelan Islands. Lush green mountains, some with patches of snow on top. Collections of weather beaten red and brown fishermen's cottages.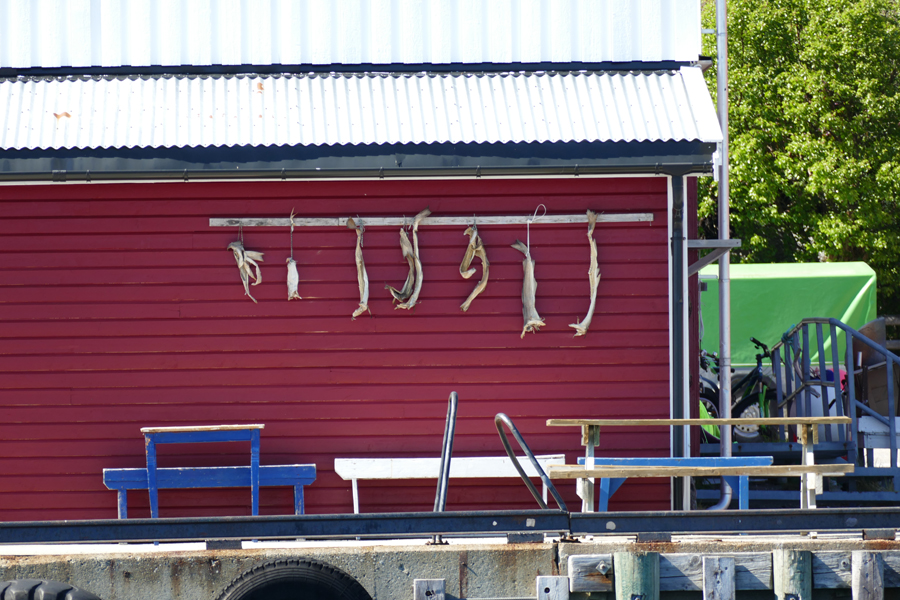 Day 7 Fiskevaeret Skipnes to Aesoya
60nm passage today. Lovely downwind sail for most of the day. Clouds brushing the mountain tops here and there. Arrived in Aesoya, a tiny island, inhabited until the 1950's with a small inlet with just enough space to anchor with a couple of lines run ashore to stop us swinging.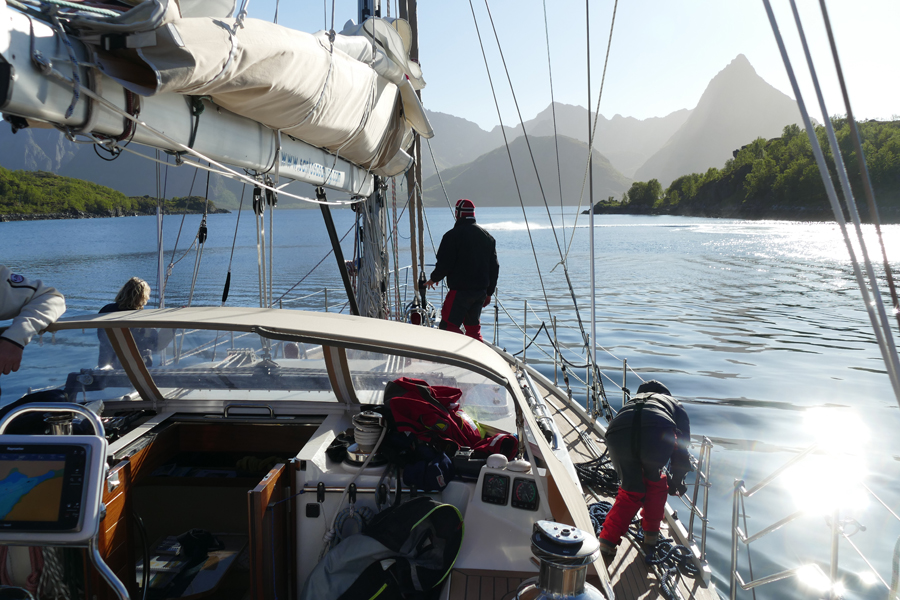 Around the rocks are the remains of various meals the oyster catchers have had – mainly pink sea urchins. Herons fly be every now and then. Could almost have been in shorts and tea shirts so warm was the midnight sun.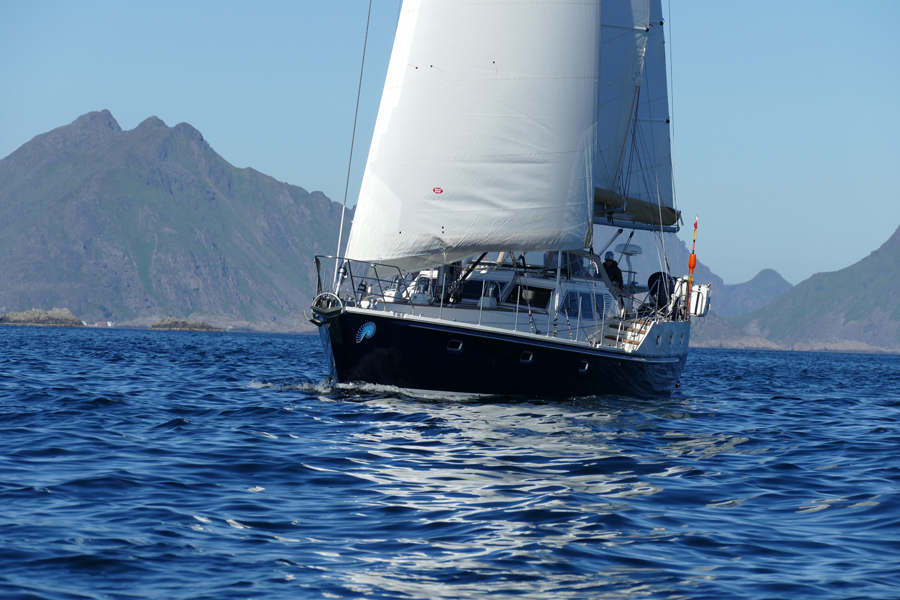 The shackle from the mizzen halyard managed to get flicked over the side by a certain crew member (me) and Steve thought it a good opportunity to don his wetsuit and go for a swim.
This was at about 1030 in the evening. After pouring a cold cup of water inside the front of his wetsuit to lessen the shock of the cold sea (8.8 degrees centigrade) in he went.
After a twenty minute search that included a good inspection of the hull we concluded it would end up as a nice piece of shiny treasure for a crab.
One really has to remind oneself to go to bed. Time slips away easily and there is no cue from the night time sky (blazing sunshine at midnight) that it is late.
Day 8 Aesoya to Nusfjord
Aesoya is a gem with a pristine white sandy beach and clear green turquoise water. Sue went for a swim and Steve and I scrambled up to the highest point.
This involved a degree of careful route selection, squeezing through a tiny gully between two rock faces and at times stretching as far as possible to make a move. The reward was a magnificent view of the surrounding Lofoten mountains and skerries.
After releasing the lines and upping the anchor we headed west towards Reine with the idea of pulling into a couple of places on route.
We passed an area of shallows that seemed to be attracting a lot of small fishing boats so Steve and Sophie headed off, full of hope, in the dinghy to join them while the rest of us went to explore a nearby inlet.
An hour or so later we picked up Steve and Sophie (no joy) and headed to Nusfjord which we liked so much we decided to stop for the night here instead of going on to Reine.
Nusfjord is a very picturesque small fishing village tucked underneath a towering rock face with mustard and tan coloured buildings and herring gulls nesting on any available ledge.
Supper was delicious local fish – halibut or cod tongue – in the restaurant ashore followed by a rum in the pub.
Join Santosa This Summer
It could be a holiday of a lifetime sailing with Santosa. It is perfect for couples who want to sail but also enjoy creature comforts in an adventurous location. You sail as Guest Crew and have a double cabin with ensuite. Full details are here, visit this page for the Lofoten Islands holidays.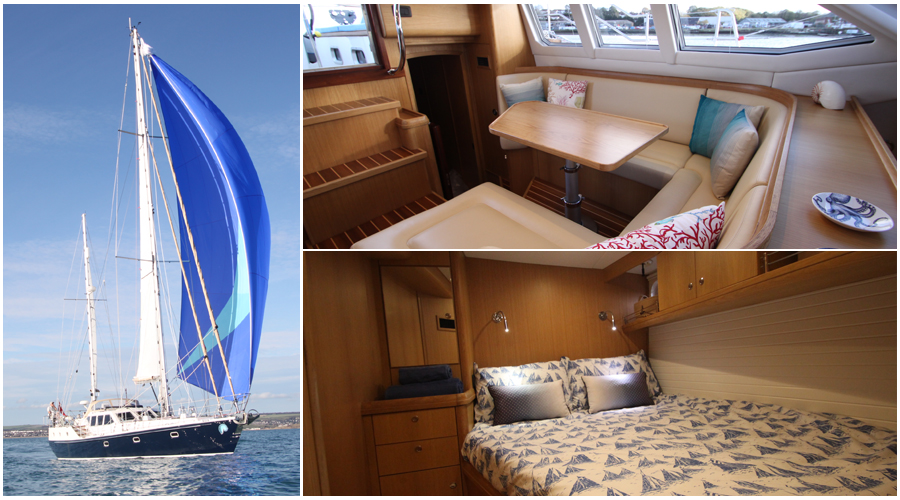 Posted by: First Class Sailing