Howards' Way: Did That BBC TV Show Get You Into Sailing?
11,958 views |
August 15th, 2017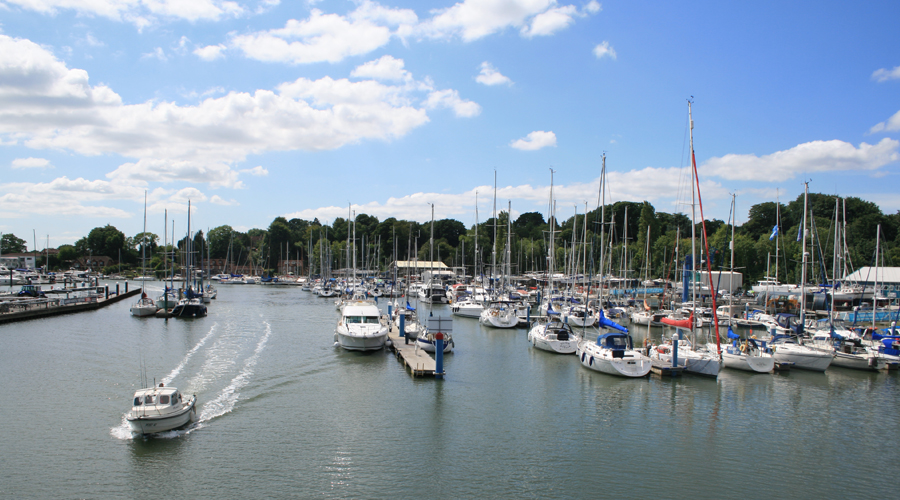 How did you get into sailing? For many it is the family, others school or scouts, but for some people of a certain age it would have been Howards' Way, a BBC TV series set on the south coast, that brought to life the ins and outs of sailing – from the boatyard to the boardroom, via the harbour and more!
In this guest blog, Nicola Elam who curates Howards' Way Memories, the show's fan club on Twitter, gives us an excellent insight into how this classic Sunday night drama left its mark on popular culture. And, with the 2017 Rolex Fastnet having just been completed, it is interesting to note that the first series featured an all-women Fastnet crew storyline – quite an eye-opener for way back then!
Sailing Joins the  Mainstream
During the 1980s young people enjoyed many of the same activities around the Solent as today. In the middle of an era when sailing was growing in popularity, BBC TV seized this interest and raised its awareness with a nautical drama, set in Old Bursledon.
Howards' Way became a roaring success with millions of viewers watching weekly. The show is famed for being iconic of the 1980s era – a time when everything was done to excess – from fashion to speed.
Howards' Way is as unique today as it was then, portraying the lifestyles of rich and affluent Solent boating communities and the local boat building industry.
Drawing a Wider Net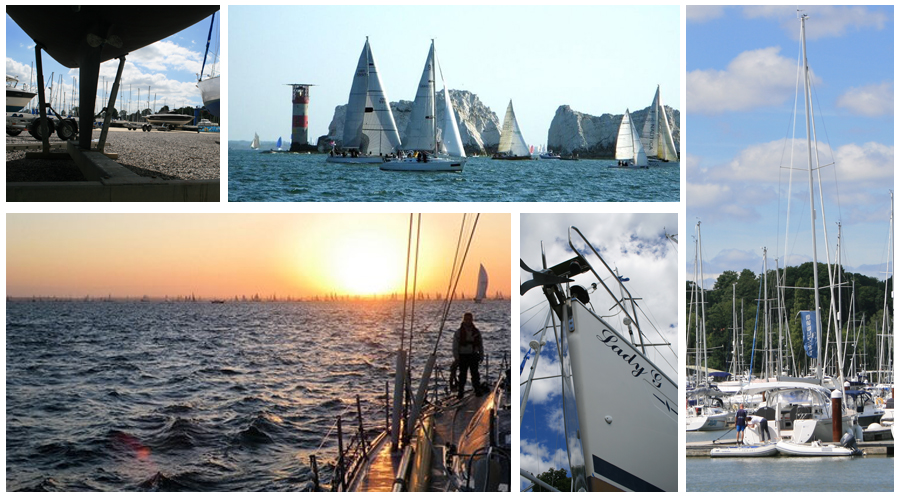 The writers of the show painstakingly ensured both experienced sailors and those living inland (with no idea of coastal life), were as fascinated as each other.
Intriguing and progressively more glamorous storylines were constructed to keep viewers hooked – it was a winning strategy.
Old Bursledon became the fictional village of Tarrant and was the show's key location.
Here the Elephant Boatyard introduced the main characters by conducting the same kind of work they've always done – boat building and repairs.
It was this use of real life as props that enabled viewers to gain insights into the marine industry.
Other landmarks became filming back-drops as the series unfolded. Places such as Swanwick Marina's Fairline showroom was used by a central character, Ken Masters – a rags to riches business man with a shady past – as his own power boat sales business.
Other filming locations included Netley Abbey, the Hamble River and Southampton town centre. Hythe Marina and Ocean Village were depicted from their initial development. Although many local names were changed – the Elephant Yard became The Mermaid Yard – some remained in storylines as they really are, for example The Jolly Sailor public house.
Get Ready for An 80's Flashback
In order to keep experienced sailors on the edge of their seats, storylines emphasised big events in the sailing calendar using real footage, with characters taking part in very believable mocked-up participation.
One of the younger characters was Lynne Howard – daughter of Tom Howard – whose fictional life the show was created around. We saw Lynne compete and win her class in an all-female crew in the Fastnet.
This would have been an alien concept to many viewers at the time. Some had never seen sailing close up and many people of the time would not associate women with such a sport.
The show tackled many stereotypes using stories to identify and conquer obstacles. Lynne Howard who would have been in her early 20s when she competed in the Fastnet, immediately embarked on a storyline where she sailed the Atlantic – alone!
Not only did she succeed, the filming made fabulous and gripping viewing.
A real voyage of this magnitude in the 1980s was extreme and the show didn't disappoint with its coverage. There were gales and huge waves with the young actress who played Lynne acting her 'exhaustion' to perfection.
The Atlantic in the Solent
Most astonishingly it was all filmed in the Solent. In a book written about the series called 'The Real Howards' Way' by Clive Brookes and David Ellery, the authors explain how the 'Atlantic effect' was created by six boats circling the filming boat to whip up waves.
A water cannon filled with icy water was fired over the boat and may explain why the actress looked so authentically cold and tired in her final scenes.
Other notable events covered in the series were Round The Island Race, The America's Cup, Admirals Cup, Cowes Week, 6 &12 metre races and plenty of power boating action scenes, including a version of the World Offshore Powerboat Championships.
Viewers were left in no doubt they were seeing events unfold within storylines that had direct links to the real-life marine industry.
Many exhibitions such as the Boat Shows benefited from a stream of eager new visitors motivated to learn sailing and own boats.
By the end of its run Howards' Way and its locations had been aired around the world including: Switzerland, New Zealand, Belgium, Norway and Australia, regularly attracting audiences of 14 million.
Fancy Finally Taking Up Sailing?
If you watched the show, thought sailing looked great but have only just found the spare time then why not take a course or trying a weekend sailing trip? You won't need to buy a boatyard or own a ship, our skippers are ocean yachtmasters and  sailing with like-minded people. If you have any questions give the office a call on  02380 011 077 and have a chat about finally getting under sail.
If you already have experience and want to take on the Atlantic we have three great sailing adventures for you to consider.
Our thanks to Nicola Elam for this excellent blog and if you want to find out more about the cast, the show and what is going on then visit: Howards Way Memories on Twitter.
Posted by: First Class Sailing