From A Day Out To Day Skipper. What Pushes The Sailor In You?
491 views |
January 24th, 2019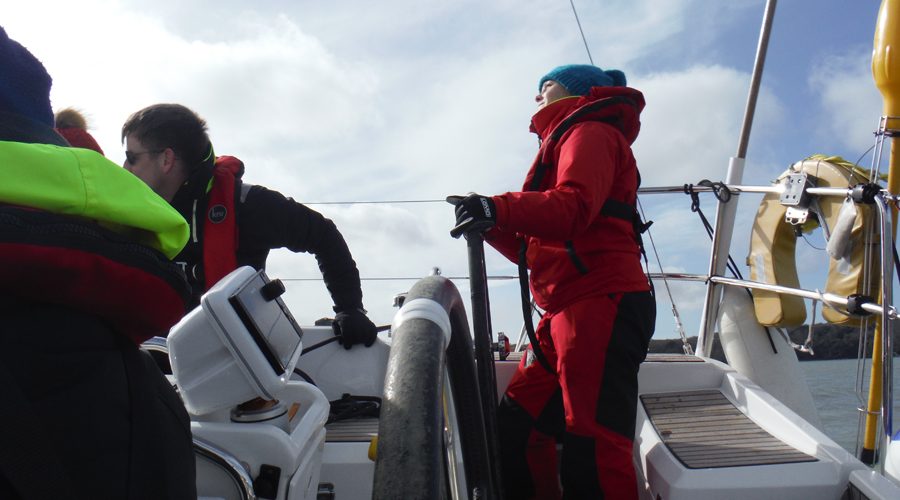 Taking the helm
As a school, First Class Sailing can cater for the wide variety of skills aspiring sailors require.
There are some who like to be a member of the crew, not quite a passenger but willing to share group responsibility. Others want to improve, learn more and eventually take the helm as skipper. While a smaller group want to push themselves to the upper limits and aim for a circumnavigation of the globe.
All of these are possible using the official RYA courses our Solent school teaches and to help you see where your next step falls we have a series of blogs about people making the step from crew to skipper and beyond.
The Passage from Crew to Skipper
Yvonne is a busy professional who has gone from a sailing fun day to owning her own boat, but like most of us, she wasn't expecting that to happen after her first trip.
"My first sailing weekend was a girls weekend away," Yvonne told us. "I had no interest in water sports so I had no expectations other than to have a fun weekend away with some friends. It wasn't the best introduction to sailing as we had no wind that weekend so motored everywhere, but the group got on really well."
"At the end of the weekend, the other girls were quite keen to obtain their competent crew qualifications."
"I didn't intend to do anymore sailing but I liked the group dynamics so I agreed. I definitely wasn't aiming for anything, it was just an opportunity to spend time with friends."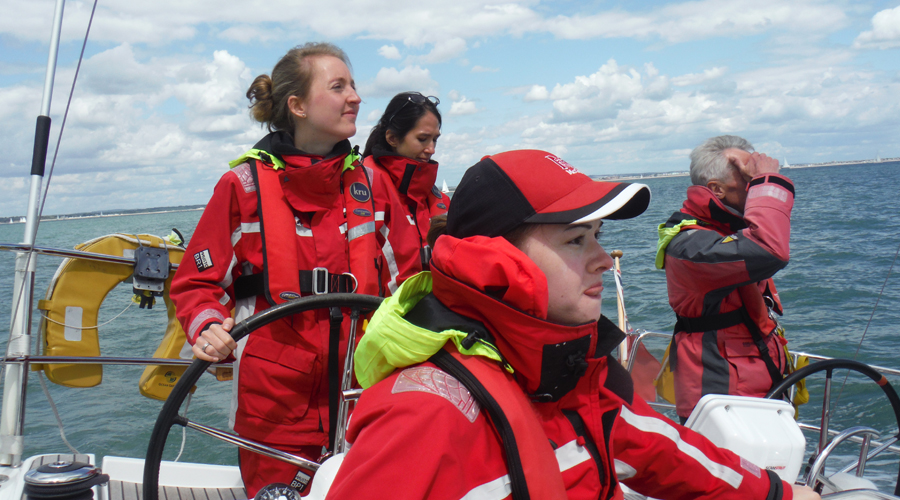 From group bookings to individual training there is an RYA course for you
It wasn't much longer before Yvonne was purchasing her own boat and that is when she decided she needed her day skipper. Although, it did have an unexpected result.
"When I bought the boat I decided it was a good idea to take the Day Skipper," Yvonne explained. "Obtaining the qualification increased the pressure rather than the enjoyment. It took a few more years before I would say I enjoyed skippering."
This isn't an uncommon feeling. On paper the passage from Competent Crew to Day Skipper might be just one course, but that first moment as a skipper, when all eyes look to you for the next move can be quite disconcerting.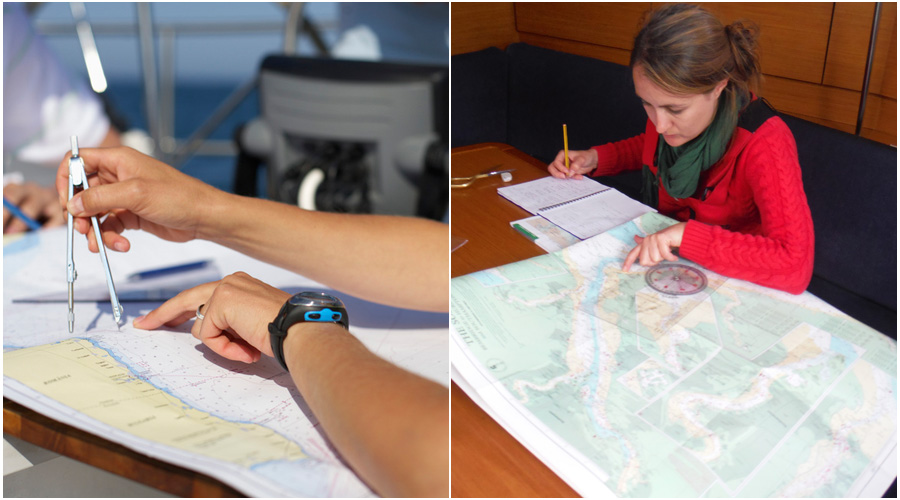 Having the knowledge from the practical and theory courses under your belt will help, but as always it is experience that helps you take control in any situation.
"Most of my sailing has been in the same area because that is where my boat is based and I am really comfortable sailing there. I wanted to push myself but I needed a reason and an assessment by an external party is a good way of focusing the mind."
Under the watchful eye of our experienced and fun instructors, you not only gain from their knowledge but also observe how to be a skipper. They assess your abilities, congratulate you on your strengths but also encourage you to develop where you are weakest.
With Yvonne being an established Day Skipper she has the opportunity to look back and offer some advice to those who are just beginning their sailing adventure: "Learn something new every time you go out on a boat. There is always something new to learn."
You can learn something new with First Class Sailing and our official RYA Courses. If you don't know where you currently stand as a sailor why not Find Your Level with this Course Selection Tool.
Or contact the friendly team in the Southampton office who can guide you to the right course. Telephone 0203 006 3717
Posted by: First Class Sailing