Are you a First Class Skipper?
1,475 views |
December 17th, 2021
Everything you need to know before taking command of your first boat or signing up to charter a yacht.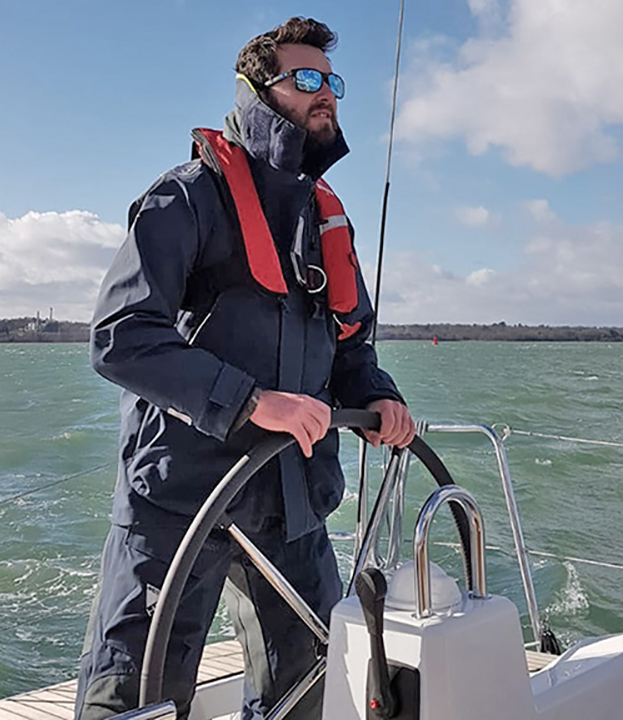 •  Recently bought your own boat and ready to improve your Sailing knowledge and skills?
• Thinking about Chartering a yacht to explore distant or not so distant shores?
• Perhaps you are a little intimidated & overwhelmed by the process?
First Class Sailing are here to help you progress on your journey from being an aspiring skipper with some yachting experience and basic navigation/sailing skills all the way to being a confident offshore Yachtmaster via our internationally recognised RYA Sailing Courses. For an easy to understand overview of how we can help you every step of the way in obtaining your qualifications check out First Class Sailing's RYA Course Progression Plan
So you want to charter a yacht…
Most charter companies sensibly require their customers to have the ability to handle their yachts proficiently and safely and therefore there are different regional qualification requirements. In the Mediterranean & Caribbean, this means the charterer must hold an RYA Day Skipper Theory and RYA Day Skipper Practical Qualification. The former qualifies you to apply for the latter, so a Day Skipper theory ticket is the sensible first step for the competent crew with limited sailing experience.
For chartering in the UK and the rest of the world you will need to take things to the next level which means being qualified as a respected RYA Yachtmaster. Once qualified, the world is literally your oyster –  you can skipper a vessel up to 24 meters in length on a coastal, offshore or ocean passage. The RYA Yachtmaster is a well-established qualification and respected around the world. Qualifying as a Yachtmaster is also a gateway to employment as a professional skipper. It shows that you are experienced and competent to safely manage a boat and its crew. The RYA has designed three qualification paths depending on whether you like to potter around the coast or sail across an ocean.
Yachtmaster Coastal Certificate
The Yachtmaster Coastal Certificate is for anyone who sails in coastal or protected waters, no more than 20 miles from a safe haven. If you would like to learn more about navigation, sailing at night, rules of the road, safety, mooring, pilotage, and passage planning then the Yachtmaster Coastal is for you.

Yachtmaster Offshore Certificate
The Yachtmaster Offshore Certificate of Competence has been the certificate that most people gravitate to. A Yachtmaster Offshore will have all the knowledge of Yachtmaster Coastal but would also have extensive experience crewing and skippering offshore. Skippers who want confirmation they have the experience and competence to take a yacht offshore choose this option. Once qualified as a Yachtmaster, the certificate allows the holder to skipper a vessel up to 150 miles from shore. Upon successful completion of this qualification, you will receive a commercially endorsed RYA Yachtmaster Offshore Certificate of Competence, which is valid for use as a Master of Yacht and will open doors for a career as a commercial skipper.

Yachtmaster Ocean Certificate
You would sit your Yachtmaster Ocean exam if you wanted to skipper a yacht around the world. The main difference between Yachtmaster Offshore and Ocean is Celestial Navigation. Celestial Navigation for Yachtmaster Ocean is the knowledge to navigate by the sun and stars. The theory being that if you lose all your electronic equipment on board, you can fix your position using a sextant.  To sit the Yachtmaster Ocean oral exam you would have already passed the RYA Yachtmaster Offshore exam. In addition to the knowledge gained as a Yachtmaster Offshore you are required to complete an ocean passage of more than 600 miles. During the ocean passage you will need the ability to use a sextant to fix your position.
For more information and for any questions your first port of call is First Class Sailing
Posted by: First Class Sailing