Demolition of the Fawley Power Station Chimney
1,780 views |
October 28th, 2021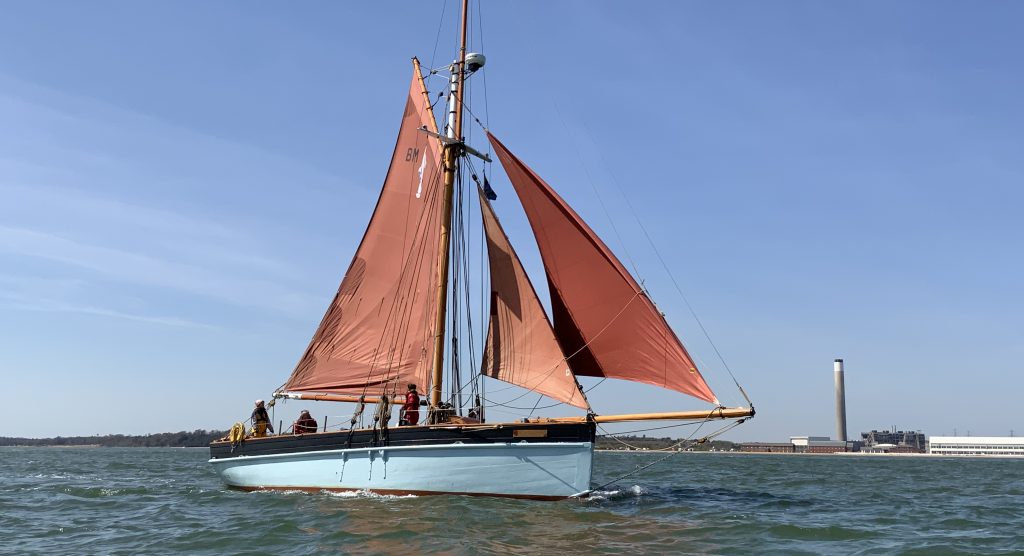 On Sunday, the Fawley Power Station Chimney will be demolished.  A sad occasion for anyone who sails in the Solent and like losing an old friend.
This iconic landmark has dominated the local skyline for over 50 years and can be seen when approaching Southampton from the Needles and from Portsmouth heading west. It is a welcome sight after a channel crossing.  The aircraft lights were used to gauge cloud cover and It appears in everyone's sailing photos. So why was it built and what comes next?
History
Fawley Power Station was built by CEGB between 1965 and 1969. It was commissioned in 1971 as a 2,000-megawatt (MW) power station, with four 500 MW generating units, each consisting of a boiler supplying steam to a turbine that powers an associated generator. The cooling pumps were Britain's largest with a flow of 210,000 GPM. One was driven by an experimental super-conducting electric motor.  It was hit by the oil crisis in 1973 but then operated at full capacity in the year of the miners' strike in 1984 producing a whopping 400% more energy than its annual average, and becoming a base-load station for the National Grid to help keep the country's lights on.
A decade later, following a failed attempt to build a 'Fawley B' coal-fired station on the same site, two of the oil-fired station's four 500MW Parson Turbines had been mothballed. In the mid-nineties, it was listed as one of the most polluting power stations in the UK.
At the beginning of the millennium, new emissions directives from the EU condemned it to its final 15,000 working hours. Fawley was officially decommissioned in March 2013.

The Future
It was hoped the chimney could be kept with plans to create restaurant and viewing terrace at the top. But it proved too expensive to transform it, and the national park authority said they wanted it gone.
An £800m housing, shopping and office development is set to be built on the 300-acre site over the next two decades by Fawley Waterside Ltd. The first homes are expected to be available by 2023.
 1,500 homes
96,500 square metres of new commercial, civic and employment space
A canal , dock and a boat stack
A two-form entry primary school
Public open space
New Nature Park and habitat enhancements
Sunday 31st October 2021 7 AM
The demolition will take place at 7am GMT
The event will be live streamed at https://fawleywaterside.co.uk/
Posted by: First Class Sailing