Santosa Visits Scapa Flow On The 100th Anniversary Of The Scuttling
1,709 views |
September 10th, 2019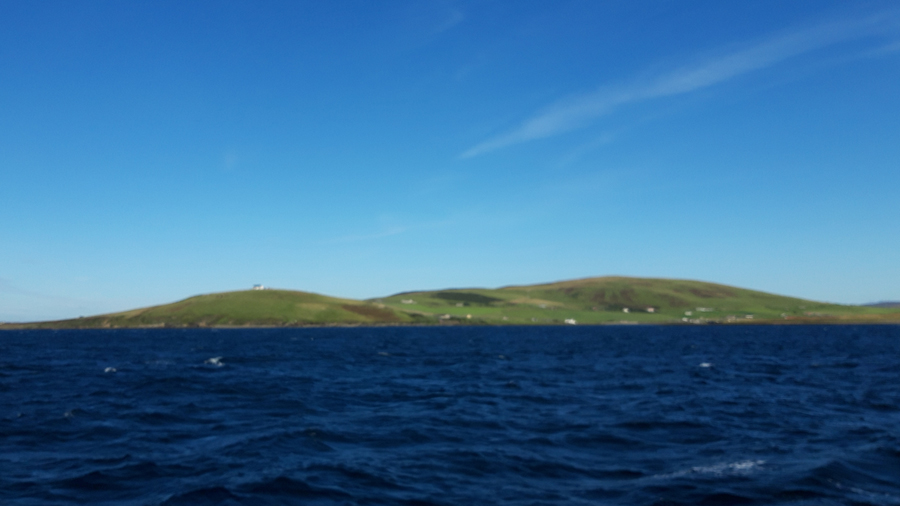 A cruising sailing holiday on Santosa that takes in the Shetland and Orkney Islands is a special event in itself, and when it coincides with the 100th anniversary of an historic naval event it makes the holiday more memorable, but poignant at the same time.
Here are Sue's thoughts on what she saw and felt.
The History Of Scapa Flow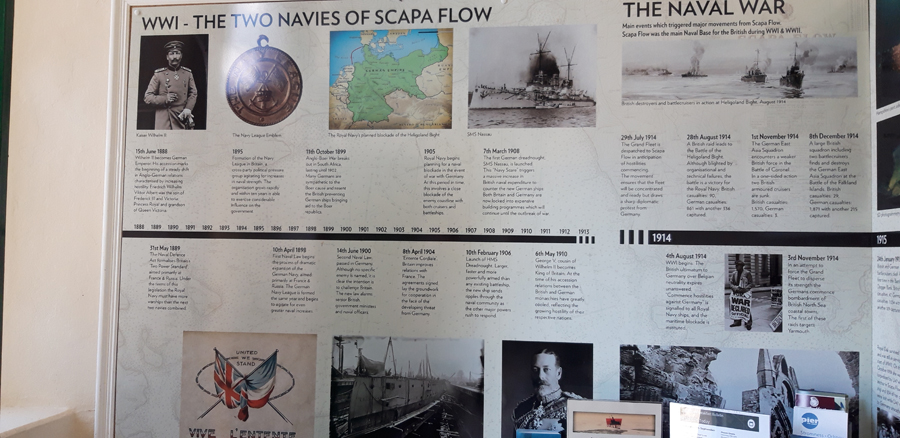 Good afternoon all!
It is 100 years since the German High Seas Fleet was scuttled at Scapa Flow on the orders of Admiral Ludvig Von Reuter, based on news gleaned from a three day old copy of The Times.
The fleet had been interred at Scapa Flow under the terms of the Armistice and the majority of the German sailors had been sent home due to a high risk of mutiny.
The Admiral himself had had to raise his flag on a different vessel, such was the level of discontent/non-compliance with orders. His drastic order was given to prevent the fleet remaining in enemy hands if the peace talks broke down.
Stromness was crowded with people on dive trips last weekend, the pubs were doing a roaring trade and the museum in the town was unusually busy for a Sunday morning.
As well as a fascinating account of this extraordinary event and how the wrecks were later salvaged and raised, the museum has a wealth of exhibits detailing the seafaring history of the Orkneys, it's many explorers and it's wildlife.
Visiting The Wrecks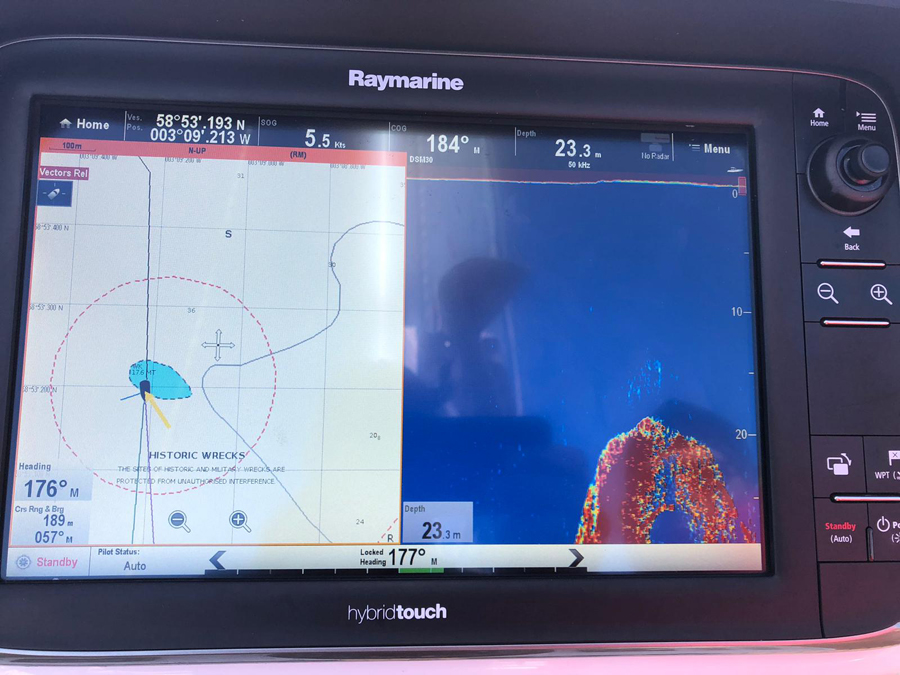 We spent the morning at the museum before heading out to look for wrecks, using the fish finder, unsure of what – if anything – we would see, given the number of dive boats to avoid.
It was quite difficult to imagine, on a benign sunny September afternoon, the German Fleet at anchor in this peaceful spot, let alone the spectacle of each vessel turning over & sinking, one by one.
The Shetland and Orkney Islands have made a fascinating cruising ground. Santosa has been warmly welcomed by hospitable islanders who have gone out of their way to help. I certainly hope to return & learn more about the island way of life, it's history and landscapes.
Join Santosa As Guest Crew For A Luxury Adventure
It could be a holiday of a lifetime sailing with Santosa. It is perfect for couples who want to sail but also enjoy creature comforts in an adventurous location. You'll sail as Guest Crew and have a double cabin with ensuite. Full details are here, visit this page for the Lofoten Islands holidays.
The adventure doesn't stop, read more Santosa stories here.
Posted by: First Class Sailing