Santosa Sets Sail From Bodo To Nordskot Seeking Sperm Whale
276 views |
June 10th, 2019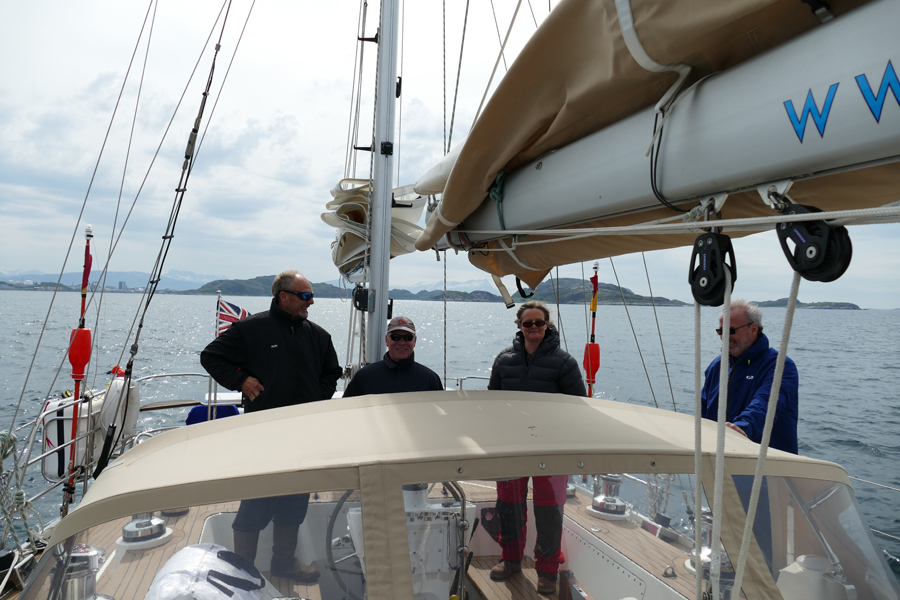 The luxury yacht Santosa continues her adventures around Norway's arctic landscape, giving couples a perfect sailing holiday while receiving all the benefits of being guest crew.
10th June 2019 – Chart Table seat, Nordskot.
Arrived by plane in Bodo yesterday. After a quick lunch on board we cast off into a light northerly, that gradually picked up, changed to an easterly then a westerly, then a south westerly then went from 15 knots to 30 in no time at all and saw us doing 9 knots plus under 2 reefs in the main and a well reefed headsail in a relatively flat sea.
Saw a convocation of white tailed sea eagles soaring off a step islet with patches of snow on top. Plenty of snow-capped mountains dotted along the horizon.
We are now in Nordskot, a pretty little village tucked into folds of the Norwegian Coastline, 35 nm north of Bodo. Surrounded by majestic, sharp mountain ridges there are lots of off lying islets and skerries.
Looks like there would be some good climbing/hiking to be had but our plan today is to continue heading north into the Lofoton Islands as we make our way to Andenes which is where the sperm whales hang out.
Join Santosa This Summer
It could be a holiday of a lifetime sailing with Santosa. It is perfect for couples who want to sail but also enjoy creature comforts in an adventurous location. You sail as Guest Crew and have a double cabin with ensuite. Full details are here, visit this page for the Lofoten Islands holidays.
Posted by: First Class Sailing