Rolex Fastnet 2017: Eat, Sleep, Sail, Repeat… Delirium sets in
1,924 views |
August 9th, 2017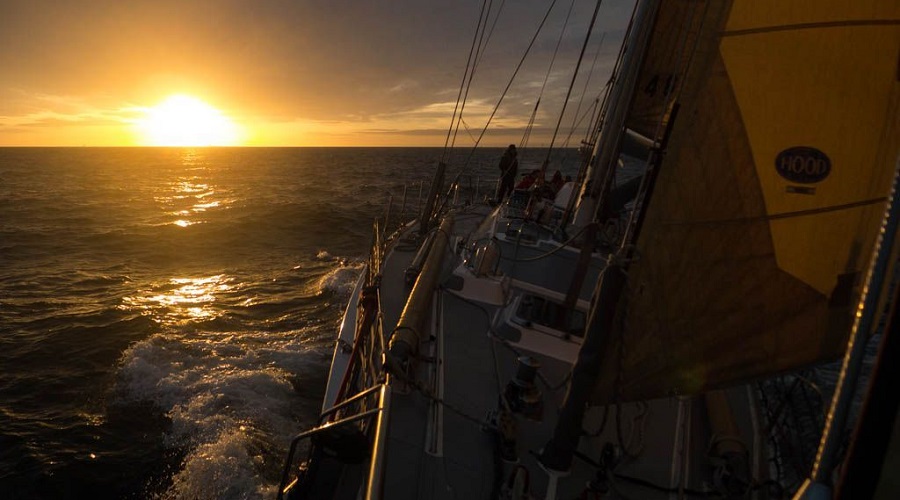 Today's Mother Watch Firas and Niki describe a crew on the edge..
Starboard watch have been keeping themselves entertained by playing the cloud game and looking for shapes in the big fluffy clouds in the sky. There was a mad hatter's tea party, and then Adam spotted a shark eating a cat, Niki and Beth also spotted this, however after a few more words they quickly realised they were looking at different clouds!!! Clearly after 4 days at sea the delirium has set in.
Is Biscuit War Inevitable…
Port watch have been playing the biscuit game. Namely, eating as many biscuits as possible and contemplating raiding the Starboard watch biscuit tin. Only Steve has been brave enough to attempt this so far, while on Mother watch, as technically he would have been part of both watches at the time.
(By the way – Starboard watch wouldn't have a clue if you took their biscuits. Unless they are the chocolate digestives, which are carefully counted out and rationed between watch members!)
Challenger 2, closely followed by 1 round the Fastnet rock. Can Challenger 3 pick up the pace?
So, another day down and hoping to see The Rock by the end of the day. Fingers crossed we get there during daylight for some photo opportunities! In the meantime… eat, sleep, sail, repeat.
Plus Firas & Niki – Mother watch
Read yesterday's blog here: Challenger 4 Close on our Heels
Posted by: First Class Sailing