Rolex Fastnet 2017: Tacking! A Busy Start to the Race
1,959 views |
August 7th, 2017
Monday 7th August 2017 – Lots of tacking, countless sail changes, ripped staysail – all in the first 24 hours of the Fastnet. Challenger 3 Mate Kirstie Louise Rowe reports…
It seems hard to believe that we left Cowes just yesterday!
In true race fashion a lot has happened and time has warped and stretched. An impressive display of Volvo boats marched passed us in a blur of colour and the start-line excitement bubbled in the air.
Ripped headsails
After tacking up towards the needles and then short-tacking through the channel we saw Challenger 4 fight down their Yankee 2 sail as a tear opened up across it. They soon hoisted their Yankee 3 and were on their way once more. A similar fate loomed around the corner for us, on Challenger 3, as a huge band of white cloud appeared midway up our Stay-sail.
The shout was given for our Storm-stay to be brought on deck and after dragging the sail down our bright orange one was hoisted skyward…and there it has remained! After inspecting the sail, so far, we have decided not to repair the gigantic 2.5m rip.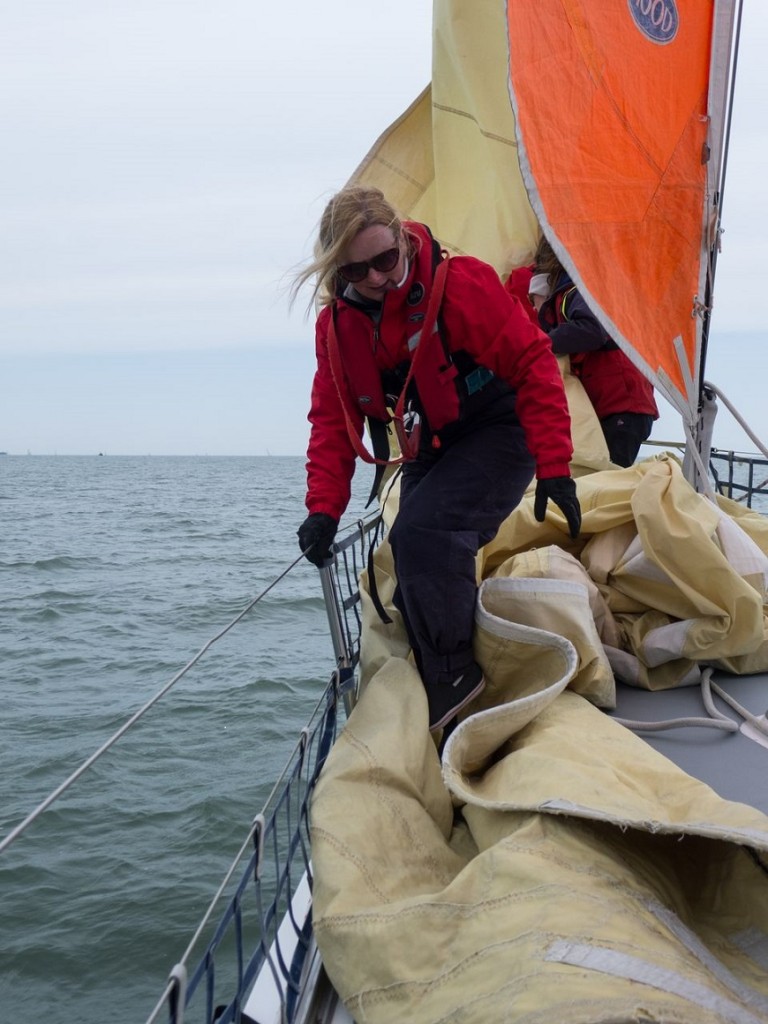 Many a watch has been taken, the weather has been varied from wind and rain to sunny patches and a warm breeze. Several more tacks have allowed us to play the tides, avoid Traffic Separation Schemes, other boats and headlands!
The wind has been up and down, as have the sails! So far we have made use of reef 1, Yankee 1 and Yankee 2, Staysail, Stormstay and the Genoa. Hopefully we wont see conditions needed to use our Yankee 3…but perhaps we will be able to fly our spinnaker at some point.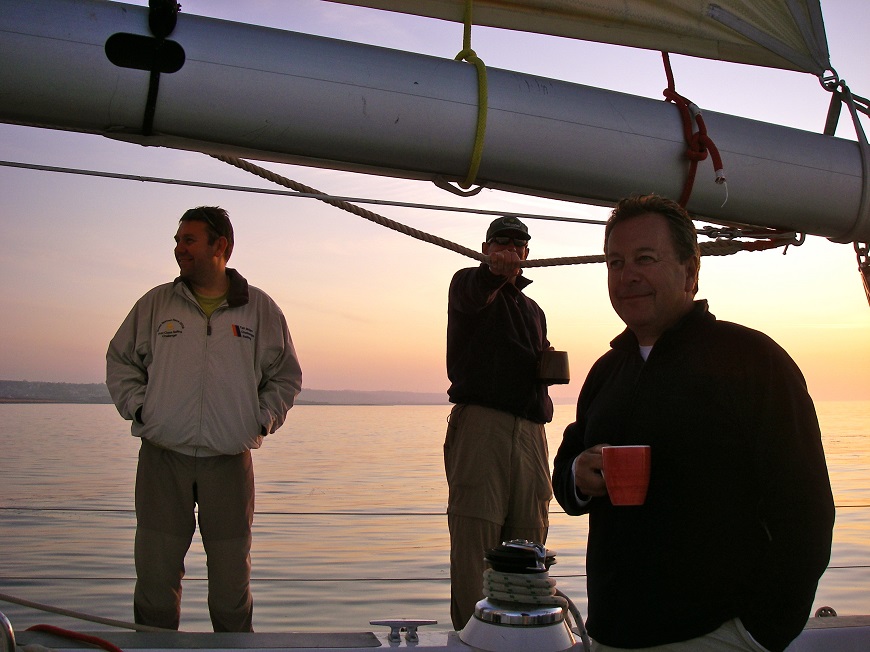 This morning we have been busy making decisions and repairing the Yankee 1 whilst flying.
The food on board so far has been great and those few that were feeling a little sea sick are now recovering in the flat sea state and kind winds.
Kirstie Louise Rowe
Mate Challenger 3
Posted by: First Class Sailing